Are Seasonal Workers Covered By Workers' Compensation In Pennsylvania?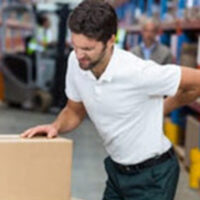 As the holidays approach, many businesses are hiring seasonal workers to help during this busy time of the year. However, just because an employee is only hired on a temporary basis does not mean that he or she is not also at risk of suffering a workplace injury. Fortunately, in Pennsylvania, seasonal workers are usually covered under the state's workers' compensation laws, so if you were hired on a temporary basis, but were hurt at work, you should think about reaching out to an experienced Wilkes Barre workers' compensation lawyer who can help you seek medical and wage loss benefits.
Workers' Comp Coverage in PA
Workers' compensation coverage is mandatory for most employers who have at least one employee. This is true regardless of whether the employee works on a part or full-time basis. Coverage ensures that injured employees have access to medical and wage loss benefits if they are hurt on the job. In exchange, employers cannot be sued for work-related injuries.
Who Isn't Covered?
There are a few exceptions to the general workers' comp coverage laws in Pennsylvania. Independent contractors, for instance, who are typically hired for specific tasks, on a short-term basis, don't qualify for workers' compensation. Most seasonal workers are considered independent contractors, but could be misclassified as such by an employer who is attempting to avoid paying benefits after a workplace accident. Similarly, the claims of employees who were hired through a "temp", or staffing agency, are often denied by employers, who argue that it is the temp agency that is responsible for its workers' injuries. In these cases, careful review of the employee's contract will be critical to determining who is responsible for workplace accident-related injuries.
What Types of Injuries are Common for Seasonal Workers?
Many seasonal workers are hired during the holidays, which often proves to be an extremely busy time for many businesses. This in turn, can lead employees to rush, causing  injuries ranging from sprains and strains to broken bones. Certain types of accidents are particularly common during these times of the year, including:
Retail accidents involving packing, lifting, or stocking heavy boxes;
Car accidents that occur in the course of a delivery job; and
Landscaping and outdoor maintenance accidents.
Seasonal workers who work outside may also face additional risks related to the weather, including heat exhaustion for summer workers or hypothermia for winter workers. Fortunately, the cost of treating these kinds of injuries is often covered by workers' compensation insurance, which also provides injured employees with wage loss benefits.
Were You Injured While Employed as a Seasonal Worker?
The laws governing workers' compensation for seasonal employees can seem confusing to workers who may have been hired only a few weeks before their injury. To speak with a lawyer on how to get the best possible outcome in your work injury case, please call the Figured Law Firm today. Get in touch with us to schedule a free consultation by calling 570-954-9299, or by reaching out to our legal team online.