Wilkes Barre Workers Compensation Lawyer
Dedicated Attorney Helping Injured Workers
If you've been hurt on the job, on the road or out in public, there's a process in place to make sure you get the medical care and rehabilitation you need while compensating you for your medical expenses, time off work, and other legal damages. If you don't know the system, though, serious mistakes can cost you thousands or spell disaster for your claim. Attorney Keith Figured and his staff at the Figured Law Firm are here to help you. We'll meet with you personally and take the time to explain the process fully. Keith Figured is an workers compensation lawyer you can rely on when you are in need. With the Figured Law Firm on your case, you'll know that you are protected, that you'll get the medical care you need, and that you'll move forward fully informed of your options.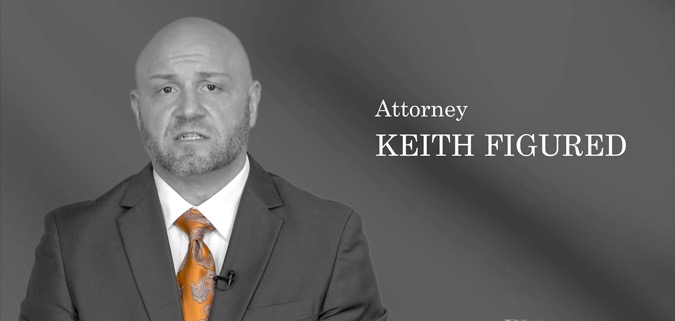 Attorney Keith Figured on Workers' Comp and COVID 19
Play Audio
Workers' Compensation and Other Personal Injury
Our practice focuses on helping injured workers recover the maximum workers' compensation benefits after an on-the-job injury. We're by your side every step of the way, including fighting denied claims, denied medical bills or attempts to terminate or suspend your benefits. We also maintain a comprehensive personal injury practice helping other injury victims get the compensation they need after a car or truck accident, slip and fall or other personal injury. We'll negotiate a full and fair settlement with the insurance company or take them to court if needed to get you the results you need. For help after any workplace injury, construction accident or other personal injury, contact the Figured Law Firm for help from a lawyer who is strong, effective and gets results.
Helping Workers on the Front Lines of Keeping Our Pennsylvania Communities Safe
Specific laws apply when it comes to obtaining work-related injury benefits for certain state and county employees. The Figured Law Firm helps injured police officers, firefighters, corrections officers, union workers and others navigate the complex process of obtaining Heart and Lung Benefits, County Code benefits, or benefits under Act 632/534. With years of experience handling cases throughout the Commonwealth in these specialized fields, attorney Keith figured understands how these laws interact with workers' compensation law, social security benefits, and local collective bargaining agreements. You put your life on the line to keep Pennsylvanians safe. Let us help you when you've been injured performing those vital services.
Legal Advice and Representation When You Need It from a Premier Law Firm
With offices in Sweet Valley, we're able to assist injured workers throughout eastern Pennsylvania. Our specialized practice handling Heart and Lung Benefits and Act 632/534 claims takes us statewide. Wherever you are, don't worry about having to travel to our offices; we know you are hurting, and we are happy to come to you. We have Spanish speakers on staff ready to assist you, and we also proudly serve Pennsylvania's Russian and Vietnamese communities as well. Your initial consultation is free, and we are able to take many cases on a contingency fee basis, which means you'll only owe us a fee if we are able to recover compensation for you. Your benefits are too important to go it alone or hire an attorney without the knowledge and experience in the areas specific to your case. Get help from a workers compensation & personal injury lawyer who has recovered tens of millions of dollars over a decade of helping people like you. Call the Figured Law Firm today.