Are My Prescriptions Covered Under Workers' Comp?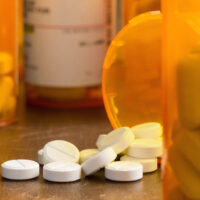 In Pennsylvania, employees who are injured or who become ill after being exposed to dangerous substances on the job are often entitled to workers' compensation benefits. Successful claimants can expect to receive wage-loss benefits, as well as coverage of all of their medical expenses. The latter should cover bills related to an employee's diagnosis, as well as treatment and rehabilitation-related expenses, including coverage of the cost of any medications prescribed by a physician. If your employer has denied you benefits or is refusing to pay for your prescriptions or another part of your treatment, it is important to speak with an experienced Wilkes Barre workers' compensation lawyer who can help you seek the benefits to which you are entitled.
Filling Your Prescription
Employees who are injured on the job and who have been directed to take prescription medications as a part of their treatment plan will need to follow specific guidelines when attempting to fill those prescriptions. For instance, while claimants have the right to choose their own pharmacy, not all pharmacists are required to participate in the workers' compensation program. For this reason, employees are strongly encouraged to check with their pharmacists before attempting to fill this kind of prescription. Claimants should also be sure to fill their medications as soon as possible because some pharmacies won't fill them until they have been pre-approved by the employer's insurer. To reduce the time between being prescribed a drug and actually taking it, a claimant should visit his or her pharmacy right away.
Coverage of Prescription Medication Costs
Under Pennsylvania law, employers are required to obtain workers' compensation coverage, which reimburses employees who are hurt on the job for their accident-related losses. Unfortunately, some employers still find a way to deny their employees coverage of medical expenses, including the cost of prescription medications. These delays, which can put injured workers in a tough spot financially, physically, and emotionally, have a number of different causes, but can usually be attributed to:
An insurer's refusal to authorize a prescription even after a claim has been approved;
The inability of a claimant to reach an insurance company employee or obtain approval directly;
An insurer's refusal to pre-authorize medications, even after they have been filled in the past, but instead requiring reauthorization for each new refill; or
An attempt to refill a certain type of medication, including opioids, muscle relaxants, benzodiazepines, or compound creams.
If you are encountering resistance from your own employer when attempting to obtain reimbursement for the cost of your prescription medications, please reach out to our legal team for help.
An Experienced Wilkes Barre Workers' Compensation Lawyer
You have the right to obtain coverage for the cost of treating your workplace accident-related injury. If your employer or its insurer hasn't authorized your prescriptions or isn't getting back to you in a timely manner, contact the Figured Law Firm today. Give us a call at 570-954-9299 to schedule an initial consultation or contact us online.
Resource:
dli.pa.gov/Individuals/Workers-Compensation/publications/Documents/libc-100.pdf