Are Volunteers Entitled To Workers' Compensation Benefits In Pennsylvania?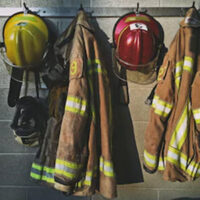 Taking any job means assuming at least some degree of risk. Fortunately, Pennsylvania's workers' compensation system provides a critical safety net for employees who are injured on the job, whether they are injured in an accident or suffer an injury caused by repetitive use. This system compensates injured workers for their medical bills, a portion of their lost wages, and disability. This is true not only for those who receive a yearly salary or who are paid on an hourly basis, but also for many volunteers. For help determining whether you, as an unpaid volunteer, could still be eligible for workers' compensation benefits, consider reaching out to an experienced Pennsylvania volunteer firefighter workers' compensation lawyer today.
Which Volunteers Qualify for Workers' Comp Benefits?
There are a lot of people who risk their well-being and health to provide important services to their local communities, often free of charge. Like any employee, these individuals could end up suffering life changing injuries or acquiring serious medical conditions as a part of their volunteer work. Fortunately, some are able to collect workers' compensation benefits, despite their volunteer status. This is because, under Pennsylvania law, some volunteers actually qualify as employees for workers' comp purposes. This includes:
Volunteer firefighters;
Volunteer paramedics;
Volunteer emergency medical responders;
Volunteer members of the ambulance corps;
Volunteers who assist with the State Parks and Forest Program;
Volunteer Deputy Game Protectors;
Volunteers who are charged with patrolling the state's waterways;
Volunteer forest firefighters; and
Volunteer members of local hazardous materials response teams.
As long as these individuals are hurt in the course of their volunteer duties, they could be entitled to the same workers' compensation benefits that employees receive. This includes coverage of medical care and even disability benefits if their injury or medical condition is permanently or temporarily disabling. Furthermore, because volunteers don't earn a wage, any wage loss benefits will be calculated based on the state's average weekly wage.
Reporting an Injury
It's important to note that even volunteers who technically qualify for workers' compensation could end up missing out on those benefits if they fail to comply with the state's reporting requirements. Volunteer firefighters, for instance, must report their injury to a supervisor within 120 days and must seek treatment with a municipal medical provider within three months. To learn more about these important dates and to ensure that your own claim isn't denied due to a missed deadline, call our office today.
Helping Volunteers Obtain Benefits After a Workplace Injury
It is important for volunteers to understand the kinds of practical support that are available to them if they are injured when risking their lives to help others. To learn more about Pennsylvania's workers' compensation system, or for help filing a claim for benefits, don't hesitate to reach out to dedicated Pennsylvania volunteer firefighter workers' compensation lawyer Keith Figured today. You can set up a meeting with a member of the legal team at the Figured Law Firm by calling our office at 570-954-9299 or by submitting one of our online contact forms.