Are You Suffering from a Traumatic Brain Injury?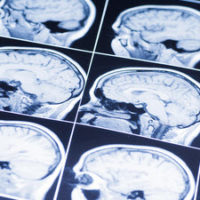 Of the many injuries that accident victims can sustain, traumatic brain injuries (TBIs) are some of the most serious and tend to primarily affect those who sustain a sudden blow, penetrating injury, jolt, or other sudden impact to the head. When this type of abrupt impact causes a person's brain to strike the inside of the skull, the nerve cells in that individual's brain can become stretched, compressed, or torn, which in turn can cause a serious disruption in the brain's normal functioning, resulting in painful and debilitating symptoms.
Fortunately, those who are injured in accidents in Pennsylvania through no fault of their own are often eligible to recover damages compensating them for medical bills, lost wages, property damage, and pain and suffering, so if you suffered a TBI in an accident, it is important to contact an experienced traumatic brain injury attorney who can help you seek compensation for your losses.
What Qualifies as a TBI? 
TBIs are typically defined as injuries that involve the disruption of the brain's functioning and are caused by a sudden jolt or blow to the head. Traumatic brain injuries can manifest in a number of ways, but some of the most common symptoms include:
Acute fatigue;
Change in sleep habits;
Chronic headaches;
Depression;
Loss of consciousness;
Memory loss;
Mood swings;
Nausea;
Paralysis;
Problems with balance and coordination;
Seizures;
Sensitivity to light and sound; and
Vomiting.
The severity of these symptoms depends on a number of factors, such as the general health of the injured party, as well as his or her age. The force of the impact, however, is perhaps the biggest indicator of how severe a person's TBI will be.
Mild vs. Severe TBIs 
When diagnosed with a traumatic brain injury, most patients are categorized as suffering from either a mild or a severe injury. Although determining whether a TBI is mild or severe can be difficult, in most cases, a loss of consciousness, when combined with confusion, and disorientation are enough to support a diagnosis of a mild TBI. This does not mean, however, that such injuries should not be taken seriously, as even TBIs that are labeled as mild can significantly impact an injured party's life, resulting in mood swings and memory loss.
Head injuries that lead to a loss of consciousness for more than 30 minutes and memory loss lasting more than a day are usually categorized as severe. Severe traumatic brain injuries often result in permanent damage to a person's higher level cognitive functions, leading to a shortened attention span and memory problems. Severe TBIs can also cause a loss of muscle function, which often manifests as impaired coordination, poor balance, and weakness in the limbs. In addition to these symptoms, many accident victims who have been diagnosed with TBIs suffer from unexplained anxiety and mood swings, exhibit aggression, or show poor impulse control. In particularly serious cases, an injured party could become comatose or remain in an unresponsive state for weeks, months, or even years.
Contact Our Wilkes Barre Legal Team Today  
To speak with an experienced Wilkes Barre personal injury attorney about recovering compensation for your own accident, please call the Figured Law Firm at 570-954-9299 or send us an online message today.
Resource:
cdc.gov/traumaticbraininjury/