Avoid These Common Workers' Comp Mistakes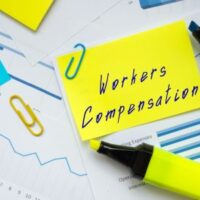 Pennsylvania's workers' compensation system provides an important safety net for employees who are hurt on the job. As a no-fault program, workers' compensation helps injured employees collect medical and wage replacement benefits while they recover, without having to prove that someone was to blame for the injury. While many would think that this means that filing a workers' comp claim and recovering benefits would be a simple process, the reality is that collecting benefits can be an uphill battle for many injured workers. This is especially true for workers who make certain mistakes when filing their claims. To ensure that a simple mistake doesn't jeopardize your own ability to recover benefits, please call a Wilkes Barre workers' compensation lawyer for help.
Waiting to Report Your Accident
One of the worst things you can do after a workplace accident is to wait to report your injury. Technically, Pennsylvania workers have 21 days to report an injury, but most are encouraged to do so much sooner than this, immediately after the accident if possible. By waiting to report an injury, claimants risk delays, or even the outright denial of benefits. Be sure to inform your manager or supervisor of the accident in writing and to keep a copy of that notice for your records.
Assuming that Someone Else Will File the Claim for You
Under state law, it is an injured employee's obligation to report a work injury to an employer. Some employees mistakenly believe that a doctor, especially if the doctor is chosen by the employer, will notify the employer of the injury. This isn't the case. The doctor's job is to provide treatment, not to initiate the workers' comp process.
Using Your Own Insurance
Often, an injured employee will feel that his or her condition may not be severe enough to warrant reporting. Even in these cases, it is a mistake to seek medical care on your own and request payment through your own insurer. Medical bills can quickly add up, especially for employees who aren't fully aware of the nature and severity of their injury. Going this route can also jeopardize your chances of recovering benefits if you later decide to file a workers' comp claim.
Failing to Consult with a Specialist
During the first 90 days of treatment, injured employees are often required to seek treatment from an employer-approved doctor. After this deadline, however, injured workers can seek another opinion. Getting a second option after a work injury is important, as it can help strengthen your claim, while also ensuring that you receive the specific treatment that you require, treatment that a general physician may not be able to provide.
Failing to Consult a Lawyer
Even a workers' compensation claim that seems relatively straightforward could end up causing an employee problems down the road. To avoid this at the onset of a case, consider reaching out to an experienced work injury lawyer who can help you navigate the filing process and counter any denials from your employer.
Set Up a Free Consultation Today
If you are hurt on the job, the last thing you need to be worrying about is how you'll make ends meet in the months to come. Call the Figured Law Firm at 570-954-9299 to speak with experienced PA workers' comp lawyer Keith Figured about your options.
Resource:
dli.pa.gov/Businesses/Compensation/Documents/flow-of-wc-claim.pdf