Calculating Pain and Suffering Damages After a Car Accident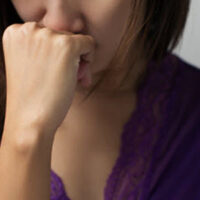 Car accident victims often suffer a wide range of damages, including financial, emotional, and physical injuries. While financial damages related to economic losses, such as medical bills and lost wages, are relatively simple to calculate, recovering compensation for emotional injuries is much more difficult, so if you recently suffered serious injuries in a car accident and have questions about recovering damages for all of your losses, it is important to contact an experienced Wilkes Barre auto accident lawyer who can help protect your interests.
What is Pain and Suffering?
Pain and suffering damages are a type of compensation that attempts to reimburse accident victims for the physical pain and suffering that they sustained, as well as the emotional toll that being involved in an accident can take. Recovering this compensation can play a crucial role in helping plaintiffs move on with their lives after traumatic experiences, especially those who suffer from scarring, disfigurement, and permanent disability. Emotional damages, on the other hand, help compensate victims for their stress, emotional distress, mental anguish, and loss of enjoyment of life that they experienced because of their accident and resulting injuries. Many plaintiffs who experience emotional harm because of an accident are often diagnosed with anxiety, post-traumatic stress disorder, or insomnia.
How Pain and Suffering Damages Differ from Other Damages
Pain and suffering damages differ from other types of damages in that they are non-economic in nature. In other words, pain and suffering damages are not intended to cover specific monetary losses that can easily be proven. For this reason, estimating an average pain and suffering settlement is not predictable, but will depend on the specific circumstances of a person's case, including the type and severity of the plaintiff's injury, the seriousness of the accident, and the egregiousness of the at-fault party's actions in causing the accident. Additional factors considered by courts and juries when awarding pain and suffering damages include:
The age of the injured party;
The degree of permanent injury suffered by the plaintiff;
The emotional trauma suffered by a plaintiff, including stress, anguish, and grief;
The degree of interruption in a person's daily life that he or she experienced as a result of the accident;
The impact of the plaintiff's physical injuries on his or her overall well-being; and
The length of time it took to recover after the accident.
Making these calculations is a notoriously difficult process, so it's a good idea for injured parties to keep detailed notes about the level of pain and suffering they experience on a day-to-day basis, which can help track how certain injuries affect their daily activities. Important information that plaintiffs may want to consider taking note of include: a description of their physical and emotional symptoms, the duration of those symptoms, whether they are required to take pain medication, details about specific episodes of depression or anxiety, and the number of days that they missed work as a result of their injuries.
Get Help from an Experienced Car Accident Lawyer in Wilkes Barre
Contact our car accident legal team at the Figured Law Firm by calling 570-954-9299 today to learn more about recovering pain and suffering damages for your own accident.
Resource:
law.utexas.edu/faculty/ravraham/putting-a-price-on-pain-and-suffering.pdf
https://www.figuredlaw.com/winter-driving-hazards-icy-roads/