Collecting Compensation for Psychological Work Injuries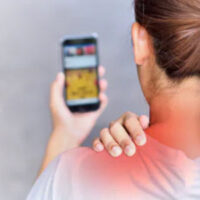 Under state law, Pennsylvania employees can collect compensation not only for any physical injuries that they sustain on the job, but also for any psychological or mental injuries. The standards used for evaluating these types of injuries can be difficult, so if you were recently diagnosed with a work-related psychological injury, you should speak with an experienced Wilkes Barre workers' compensation attorney who can advise you.
Categories of Mental Injuries
When it comes to workers' compensation, psychological injuries are divided into distinct categories, each of which has its own burden of proof, including:
Mental conditions that occur during or after a physical event, such as a diagnosis of depression following a workplace disfigurement;
Mental conditions that manifest themselves in a physical way, such as gastrointestinal problems caused by severe work stress; and
Mental conditions resulting from a single psychologically traumatic event or a stressful working environment.
Mental Conditions Occurring After a Physical Event
An employee who is attempting to have his or her psychological injury declared to be work related must be able to provide evidence of a link between a physical injury and the diagnosis of the mental condition. However, this does not necessarily mean that the physical injury in question has to have been disabling, meaning that it caused wage loss. Instead, claimants need only demonstrate that work-related physical stimulus, or a triggering physical event led to the psychological issue.
Mental Conditions with Physical Manifestations
In situations where an employee suffers from a physical injury as a result of a psychological stimulus (usually stress), he or she must be able to point to the work-related stimulus that caused a physical injury. This usually requires proof of two elements:
A physical injury that continues even after the stimulus is removed; and
A loss of earning power or disability resulting from the physical condition.
Mental Conditions Resulting from a Single Traumatic Event
Finally, claimants who are attempting to prove that a single psychologically traumatic event or a stressful work environment led to their mental condition must be able to prove that:
Actual extraordinary events that can be pinpointed in time and that occurred in the workplace, caused them to suffer trauma; or
Abnormal working conditions over a period of time caused them to suffer a mental injury.
The burden of proof in this type of case is the most difficult to meet. It is, however, important to note that illegal activity will always be presumed to satisfy the definition of an abnormal working condition.
Professions with Certain Levels or Types of Stress
Employees with professions that involve a certain level or type of stress may be required to satisfy additional standards. For instance, police officers and firefighters must be able to prove that:
The claimant's psychological injury has been objectively verified by an expert; and
The psychological injury can be traced to an identifiable source.
Even when these requirements have been met, a claimant will also need to address whether the specific incident alone was abnormal.
Schedule a Free Consultation Today
Please call 570-954-9299 to speak with dedicated Wilkes Barre work injury lawyer Keith Figured at the Figured Law Firm about collecting compensation for your own workplace injury.
Resource:
dli.pa.gov/Businesses/Compensation/WC/conferences/Documents/2017%20Handouts/Understanding%20the%20Basics%20-%20Mental%20Injuries%20handout.pdf
https://www.figuredlaw.com/pennsylvania-workers-comp-maximum-weekly-wage-rate-increased-for-2020/