Do Workers' Compensation Benefits Cover Emergency Room Costs?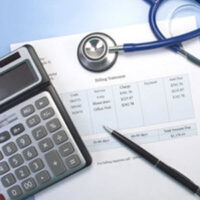 The rules regarding what an employer will pay for after a workplace injury can be confusing. There are, for instance, often restrictions on which doctors an injured employee can use. Injured employees should not, however, let this keep them from seeking compensation for medical bills after a workplace accident. For help, please reach out to our experienced Wilkes Barre denied medical bill lawyers today.
Coverage of Medical Expenses
Workers' compensation benefits typically cover the cost of treating a workplace injury, including the costs of diagnosis and treatment. This coverage, however, often requires employees to visit certain doctors. If, for instance, an employer notifies its employees that they must seek treatment from a specific set of approved providers, then injured workers will typically be required to go to one of those providers for treatment, at least during the first 90 days after the accident.
When there is a sudden change in a person's condition, or he or she feels intense pain or a new and alarming symptom, especially in the middle of the night or on the weekend, however, visiting an approved doctor's office may not be feasible, in which case, an injured employee may need to seek help from the nearest Emergency Room. Fortunately, there is an exception to the 90 day rule that specifically applies to Emergency Room visits and allows injured employees to seek coverage of those bills.
Does Your Injury Meet Certain Conditions?
Employees whose injuries require medical attention within 90 days after an accident are entitled to coverage of medical expenses related to that injury, including ambulance transportation and emergency treatment. However, in order to be entitled to this kind of coverage, a claimant must be able to prove that his or her injury is serious and that waiting for an approved doctor isn't possible. Once the emergency subsides, the injured employee will need to continue seeing an approved provider for the remainder of the 90 days. Once this deadline has passed, injured employees can usually continue to receive care from their own doctors if they choose.
Is Your Employer Refusing to Pay Your Medical Bills?
Just because employers are required to cover Emergency Room bills after a workplace injury does not mean that they will always do so. Fortunately, wronged employees do have options when it comes to being denied benefits. A denied claim can, for instance, file an appeal with a Workers' Compensation Judge, who will be tasked with reevaluating the employee's claim. If the injured employee can demonstrate that the employer's denial was improper, then he or she could receive reimbursement for the costs of emergency treatment.
Call Today for Help with Your Workers' Compensation Claim
If you were injured at work, but have been unable to receive full medical benefits, including coverage of your Emergency Room bills, you are not without legal options. To learn more, please call the Figured Law Firm at 570-954-9299. You can set up a meeting with Pennsylvania workers' compensation lawyer Keith Figured by calling our office, or by completing one of our online contact forms.
Resource:
legis.state.pa.us/WU01/LI/LI/US/PDF/1915/0/0338..PDF