Does Workers' Compensation Cover The Cost Of Surgery?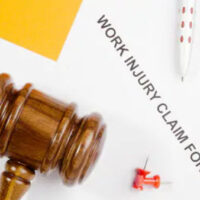 In Pennsylvania, workers who are injured while on the job are often entitled to coverage of their medical bills through their employer's workers' compensation insurance provider. This is true of everything from ambulance services and diagnostic tests to surgery and therapy. Unfortunately, some employers make it difficult for injured employees to obtain and pay for this kind of treatment, even when it is warranted and ordered by a doctor. If your own employer's insurer is disputing your need for additional medical treatment, including surgical intervention, you should consider contacting an experienced Wilkes Barre workers' compensation lawyer for help asserting your rights.
When Surgery Might be Necessary
Often, people assume that the only kinds of workplace injuries that require surgery are those that were the result of some sort of trauma, or blunt force impact. While it is true that broken bones, lacerations, and head injuries all often require surgery, this is not the only time that such treatment is necessary. Repetitive stress injuries, for example, like carpal tunnel syndrome could require surgical intervention, as could other types of overuse-related injuries that involve the tendons and ligaments. Back problems stemming from herniated or pinched discs may also require surgery in severe cases, as could some types of hearing and vision loss. In most cases, the cost of obtaining this kind of treatment is included in the medical coverage that comes with workers' compensation benefits.
Is an Insurer Refusing to Cover Your Surgical Costs?
Workers' compensation benefits cover all reasonable and necessary medical treatment, including surgery-related expenses, as long as that treatment is related to an employee's work injury. Unfortunately, while employees are supposed to be covered in the event that an injury requires surgery, many such claims are unfairly denied, often because:
The employee obtained a second opinion from a non-employer-approved doctor;
The insurer claims that the surgery is not related to a work injury;
The insurer attempted to terminate benefits while the employee was scheduling surgery;
The insurer has ordered an independent medical exam;
The employee tried other treatments before scheduling surgery; or
The insurer is arguing that surgery is unnecessary.
Fortunately, even when a worker's claim is denied, he or she still has options. Obtaining copies of medical records, as well as a recommendation from a doctor (in writing), explaining that surgery is necessary can, for instance, go a long way towards convincing an insurer to approve surgery. If, however, an insurer continues to deny full coverage, the employee can file a Petition to Review Medical Treatment and set up a hearing with a Workers' Compensation Judge. If successful, an appeal could lead to full reimbursement for surgical treatment and post-operative care, as well as compensation for lost wages and disability.
An Experienced Wilkes Barre Workers' Compensation Attorney
To speak with an experienced Pennsylvania workers' compensation lawyer about what kinds of medical expenses you may be entitled to under the state's workers' compensation system, please call the Figured Law Firm at 570-954-9299 or send us an online message today.
Resource:
dli.pa.gov/Businesses/swif/claims/Pages/Coverage-and-Benefits.aspx