Employer Responsibilities Under Pennsylvania Workers' Compensation Laws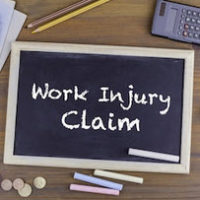 Pennsylvania's workers' compensation program imposes certain responsibilities on employers in the state. Unfortunately, many employers fail to abide by these rules, putting their employees at risk of not being covered in the event of injury. If you were injured at work and believe that your employer violated one of his or her legal responsibilities regarding workers' compensation insurance, please contact our dedicated Wilkes Barre workers' compensation lawyers today to learn more about your rights.
Which Employers Must Provide Workers' Compensation Coverage? 
The Pennsylvania Workers' Compensation Act is enforced by the state's Department of Labor and Industry, which regularly monitors employers to ensure that they are in compliance with Pennsylvania's laws and regulations. For instance, under state law, employers are obligated  to provide workers' compensation insurance coverage for their employees by:
Purchasing workers' compensation coverage from a private insurer;
Obtaining an insurance policy from the State Workers' Insurance Fund; or
Self-insuring after receiving approval from the state.
Although most employers are required to obtain this type of coverage, it is actually only mandatory for employers that employ at least one person who:
Could develop a work-related condition or be injured on the job in Pennsylvania;
Could be injured while working outside the state if his or her employment primarily takes place in Pennsylvania; or
Could be injured in another state while under contract with an employer in Pennsylvania, but only if the job is not principally located in the state, outside of the U.S., or in a state whose workers' compensation laws don't apply.
Even if an employer has one employee who is excluded from coverage, it is still required to provide benefits unless all of its employees fall under one of these categories.
Notice Requirements  
All employers that are required to provide workers' compensation coverage must notify their employees of this coverage by posting a notice with the contact information of the insurer in question. Employees must also be given a copy of a document explaining their rights and responsibilities under state law at the time of their hiring, or within 30 days of receiving the brochure.
Reporting and Record Keeping  
In addition to notifying employees of their rights to workers' compensation coverage, employers must keep records of all work injuries or diseases about which they are notified. Similarly, if an injury or illness results in a worker's disability, an employer must file a report with the PDLI and submit a copy of the report to its insurer within seven days of the diagnosis or injury. Finally, employers that receive notice of an employee's injury must:
Take steps to promptly investigate the claim;
Provide the injured party with a written notice of his or her rights and duties under Pennsylvania law;
Pay all medical expenses related to the condition within one month of receipt; and
Compensate the employee for his or her work injury within three weeks.
If your employer failed to fulfill one of these duties, please contact our legal team today.
Contact Our Office Today  
To speak with a dedicated work injury lawyer about your employer's responsibilities following a workplace injury, please call the Figured Law Firm at 570-954-9299 today.
Resource:
dli.pa.gov/Businesses/Compensation/WC/Pages/default.aspx
https://www.figuredlaw.com/why-was-my-workers-compensation-claim-denied/