Filing a COVID-19 Business Interruption Insurance Claim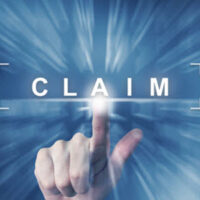 Business interruption insurance helps business owners cover the cost of lost income and expenses when their companies are unexpectedly closed due to a government order or disaster. If approved, these claims can help policyholders pay rent, taxes, employee paychecks, and loans. Unfortunately, many business owners who purchased business interruption insurance policies as a precautionary measure are having their COVID-19-related claims denied, with insurers arguing that pandemics do not fall within their policies' coverage. A number of bills have been introduced both at the state and federal levels to address this situation, although none have yet been passed. Until the fate of those bills has been resolved, however, many business owners may find themselves in a difficult financial situation, in which case, they will need the assistance of an experienced Pennsylvania business interruption insurance lawyer (COVID-19) who can help them appeal an unfairly denied claim for interruption coverage.
Reviewing Your Policy in Detail
One of the first things that a business owner should do upon suffering serious COVID-19 losses, is to review a full copy of his or her policy. Those who don't have access to their policy should call their agent or insurance company and request a copy, which will have information that is critical to a policyholder's success, including:
The coverage limits of their policy;
Coverage time frames;
The types of losses covered under the policy;
Whether there are any policy exclusions; and
Coverage limitations.
This information isn't always easy to find, as insurance contracts tend to be complicated, so if you have business interruption insurance and need help determining the limits of your coverage, please don't hesitate to reach out to a member of our legal team today.
Documenting Your Losses
Policyholders who wish to have the best possible chance of success when filing a business interruption insurance claim should be sure to begin collecting proof of their losses, as well as additional expenses incurred because of COVID-19, such as the costs of:
Cleaning business properties;
Hiring security;
Purchasing protective equipment; and
Obtaining additional advertising and marketing.
Policyholders should also be careful to keep records of all business and property losses. Claimants should, for example, be able to provide proof of lost income and payroll costs, as well as evidence of canceled or lost orders.
The Importance of Filing a Claim
Filing a COVID-19-related business interruption insurance claim can be difficult. Policyholders should not, however, let this stop them from filing a claim. In fact, business owners should make every effort to file their claims as soon as possible, as those who are denied will still have the legal option of appealing the insurer's decision. Policyholders who don't file their claims on time, on the other hand, won't have any legal recourse.
Schedule a Free Consultation Today
If you have business interruption insurance and have suffered business losses as a result of the COVID-19 pandemic, please call Figured Law Firm at 570-954-9299 today to learn more about how a dedicated Pennsylvania business interruption insurance lawyer (COVID-19) can help you file your own request for compensation.
Resource:
chicagotribune.com/coronavirus/ct-coronavirus-chicago-lawsuit-business-interruption-insurance-gibsons-20200803-gu6anbsmqzfxxh6h6hgivwxbfq-story.html