How Much Can an Employee's Dependents Recover in Death Benefits After a Workplace Accident?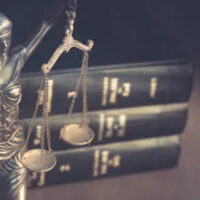 While some employees who are injured at work are fortunate enough to escape their workplace incident with only minor injuries, many are not so lucky. In fact, a tragically high number of people lose their lives while on the job every year in the U.S. The loved ones of those who die after workplace accidents, however, can often recover compensation to help them in the coming months and years. What a person can recover in death benefits depends on a few different factors, including his or her relationship to the deceased and the nature of the accident in question, so if you lost a loved one in a workplace accident, you should speak with an experienced Wilkes Barre fatal claims lawyer who can help you.
Death Benefits for a Surviving Spouse
In Pennsylvania, death benefits are calculated based on the average weekly wage of the deceased individual. The claimant's relationship to the deceased employee will also play a large part in how much a surviving relative is able to collect in weekly benefits. If, for instance, the decedent is survived by a spouse, but no children, the spouse can expect to receive up to 51 percent of the deceased's weekly wages. If, however, a decedent leaves behind a surviving spouse and children, the amount recoverable by the surviving spouse will be based on the number of children to be supported.
Death Benefits for Surviving Children
If a deceased employee wasn't married at the time of his or her death, but was survived by children, then the guardian of those children would receive benefits on their behalf. The recoverable amount will depend on the number of children being supported. For instance, a guardian caring for one child would receive 32 percent of the deceased worker's weekly wage, while any additional children could recover as follows:
42 percent for two children;
52 percent for three children;
62 percent for four children;
64 percent for five children; and
7 percent for six or more children.
If multiple children live with different guardians, then each would be entitled to an equal share of his or her parent's average weekly wage until turning 18 years old.
Death Benefits for Surviving Parents and Siblings
If an employee passes away and is not survived by a spouse or a child, then his or her parents could collect a portion of the deceased's wage. However, this is only possible if the deceased worker supported his or her parent at the time of death. In the event that the surviving parent was being partially supported by the deceased, then he or she could collect 32 percent of the decedent's wage. If, on the other hand, the parent was being wholly supported, then he or she could receive 52 percent of the deceased's wage. Finally, a deceased employee's siblings could receive up to 22 percent of a decedent's wages, but only if he or she was financially dependent on the deceased.
Let Our Experienced Wilkes Barre Fatal Claims Legal Team Help You
To speak with dedicated fatal claims lawyer Keith Figured about seeking compensation from your own loved one's employer, please call the Figured Law Firm at 570-954-9299 today.
Resource:
dli.pa.gov/Businesses/Compensation/WC/claims/wcais/Documents/wcais%20forms/LIBC-363%20print.pdf