I Just Received a Termination Petition – What Does That Mean?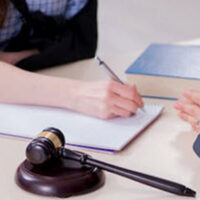 Employees who injure themselves at work in Pennsylvania are almost always covered by workers' compensation insurance. Whether an employer or its insurer follows through on a worker's claim is, however, not always as clear-cut. In some cases, this takes the form of the unfair and outright denial of a claim, while in others, an employer could simply attempt to terminate benefits early. In either case, the injured employee has rights, so if you were hurt at work and recently received a termination petition, you should reach out to an experienced Wilkes Barre termination/suspension petitions lawyer for help.
Termination Petitions
Workers' compensation insurers are allowed to ask an injured employee to undergo an evaluation by a doctor twice a year. These are known as Independent Medical Examinations (IMEs) and they are often followed by termination petitions, which are sent to employees who have supposedly recovered from their injuries. The results of IMEs are, however, often subject to debate, as a doctor that has never seen a patient will not usually be as well-placed to evaluate that person as would a doctor who has been continually treating a patient. Fortunately, just because an employer sends a termination letter, does not mean that the employee's benefits are automatically terminated.
Termination Petition Hearings
Within about a month of an employee's receipt of a termination petition, a Workers' Compensation Judge will hold a hearing on the issue. In most cases, the insurer will submit the IME report to the judge and then ask for the immediate termination of benefits. Fortunately, these requests are rarely granted, especially when employees promptly submit their own documents opposing the insurer's position. These documents typically include medical records from a treating physician, as well as an affidavit completed by the employee. If a judge decides not to grant the petitioner's request outright, he or she will allow the parties to continue to litigate the issue (during which time the employee can still collect benefits).
Litigation
Cases that go to litigation often last for at least several months, while the parties conduct depositions and collect evidence. The insurer will usually, for instance, present the deposition of the IME doctor, while the employee's lawyer will have the opportunity to cross-examine that person. In most cases, the deposition of the employee's own doctor will then be submitted to the judge for review. After reviewing all of the evidence, including the employee's testimony and briefs submitted by the parties' lawyers, a judge will issue a decision, either granting or denying the petition.
Call Today for Help Defending Your Right to Benefits
Many employers (or their insurers), in an attempt to save money, try to terminate an injured employee's benefits too early. Fortunately, employees do not have to take these attempts lying down, so if you received a termination petition, but have not yet recovered from your injury, please call 570-954-9299 to speak with dedicated Wilkes Barre termination/suspension petitions lawyer Keith Figured at the Figured Law Firm about your next steps.
Resource:
pacodeandbulletin.gov/Display/pacode?file=/secure/pacode/data/034/chapter121/s121.17.html&d=reduce