Pennsylvania Workers' Compensation Claims vs. Third-Party Negligence Claims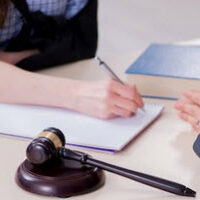 The Pennsylvania Workers' Compensation Act requires most Pennsylvania employers to provide their employees with workers' compensation insurance. These policies entitle injured employees to benefits, regardless of who was at fault for a workplace accident. Because Pennsylvania employees are protected in this way, they are also generally prohibited from filing lawsuits against their employers regarding workplace accidents. This is true even if an employer was clearly at fault for causing an injury. There are exceptions, however, for employees who were injured on the job as a result of a third party's negligent actions. For help determining whether your own job site injury claim should be filed under the workers' compensation program or in court, please contact an experienced Wilkes Barre workers' compensation lawyer who can advise you.
Filing a Workers' Compensation Claim
Most employees who are injured on the job are entitled to payments through their employer's workers' compensation insurance policy for their related losses, including compensation for:
Medical expenses;
Lost wages; and
Disability.
Fortunately, injured employees who file workers' compensation claims are not required to prove that their employer was somehow negligent in order to collect these benefits. Similarly, an employee's own negligence will not be taken into account when approving or denying a claim, or calculating benefits.
Filing a Third Party Negligence Claim
In most cases, injured employees are prohibited from filing personal injury claims against their employers because of a workplace accident. This is because they are automatically protected under Pennsylvania's workers' compensation law. It is possible, however, to file a personal injury claim against a third party, or someone other than a worker's employer, if that individual or entity caused or contributed to an injury.
If possible, filing this type of claim is often beneficial for injured employees, as successful claimants can collect compensation not only for economic losses, such as medical bills and lost wages, but non-economic costs, such as pain and suffering and emotional distress. However, before an injured worker can recover these kinds of damages, he or she will need to provide proof of that third party's negligent conduct, which can be a difficult process.
It's also important to remember that because Pennsylvania adheres to the modified comparative negligence standard, plaintiffs can only recover damages if they are less at fault for an accident than the defendant. This means that if a plaintiff's percentage of fault in causing a workplace accident is more than 50 percent, he or she will be barred from recovery. Otherwise, injured workers who were responsible for less than 51 percent of their accident can still recover damages, although their award will be reduced by their degree of fault. This risk, of being barred from recovery, is not present in workers' compensation cases, where fault is not considered when calculating benefits.
Call Today to Speak with an Experienced Workers' Compensation Attorney
Please call the Figured Law Firm at 570-954-9299 today to learn more about how a dedicated Wilkes Barre workers' compensation attorney can help you with your own work injury or third party negligence claim.
Resource:
legis.state.pa.us/WU01/LI/LI/CT/HTM/42/00.071.002.000..HTM
https://www.figuredlaw.com/workers-compensation-death-benefits/