Recovering Compensation After a Jackknife Accident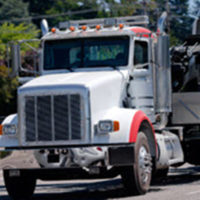 Commercial trucks, like passenger vehicles, can be involved in a number of different kinds of collisions, including head-on crashes, rear-end collisions, and rollover accidents. However, because commercial vehicles are so much larger than standard sized vehicles, they are more likely to be involved in specific types of collisions, including jackknife accidents, which occur when a truck's trailer swings to the side of the vehicle's cab.
Fortunately, motorists who suffer physical injury or property damage in jackknife collisions are often able to recover damages compensating them for medical bills, lost wages, property damage, and pain and suffering. Filing claims against commercial trucking companies, however, tends to be a complex and difficult process, so if you or a loved one were injured in a collision with a large truck, it is important to speak with an experienced Wilkes Barre truck accident lawyer who can give you the best possible chance of success when filing your claim.
What are Jackknife Accidents?
Jackknife accidents take place when the trailer portion of a commercial vehicle swings to the side of the truck's cab until it comes to a stop at a 90 degree angle. While all tractor-trailers are susceptible to jackknifing due to their design, vehicles with especially heavy cargoes that are driven by motorists who attempt to drastically reduce their speed are the most likely to be involved in jackknife collisions. This is due to the fact that slamming on the brakes, while it does stop the cab of a commercial vehicle, doesn't actually prevent the trailer itself from continuing to move forward. When the cargo being transported by the truck is extremely heavy, the trailer can then begin to pivot where it connects to the cab.
Jackknife accidents are dangerous for motorists who could be struck by the truck's trailer when it swings out to the side. However, jackknifing vehicles are also at risk of overturning, which can cause multi-car pile-ups and cargo spills, both of which are dangerous for anyone else on the road.
What Causes Jackknife Accidents?
Jackknifing accidents have a number of causes, but most can be linked to driver negligence caused by fatigued driving or driving while intoxicated, all of which can result in a motorist driving too fast, failing to brake properly, or swerving dangerously into another lane. There are other factors, however, that can and do play a role in many jackknife accidents, including:
Poor lighting;
Speeding;
Mechanical defects;
Winding roads; and
Poor weather conditions.
While truck drivers do have a higher degree of responsibility when it comes to operating their vehicles safely, there are also steps that motorists can take to avoid jackknife accidents, including keeping plenty of room between themselves and commercial trucks.
Contact an Experienced Wilkes Barre Truck Accident Attorney
The injuries sustained by those who are involved in jackknife accidents tend to be particularly devastating, making it especially important for those who are injured in these types of crashes to seek compensation from the at-fault parties who caused the crash. For help filing your own claim, please call the dedicated Wilkes Barre truck accident attorneys at the Figured Law Firm today. We can be reached at 570-954-9299 or via online message.