Requesting Commutation of Your Workers' Compensation Benefits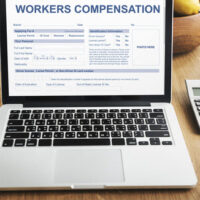 Many injured employees are tempted to enter into a settlement agreement rather than wait for weeks or even months to begin receiving workers' compensation benefits. While this route could be in an employee's best interests, injured workers should be careful to assess their settlement agreement carefully before agreeing to anything, as they may have other options. For instance, it is possible to obtain a lump sum award without agreeing to a full and final settlement. This is known as commutation and is available to many employees who are already receiving workers' compensation benefits, but who want to collect the remainder of their income benefits in a lump sum payment. For help determining whether commutation, or another type of settlement is right for you, please call our experienced Wilkes Barre settlements/buyouts attorneys today.
What is Commutation?
While not technically a type of settlement award, Pennsylvania workers can also apply for another form of lump sum payment referred to as a commuted award. Commutation allows an injured employee to collect his or her benefits in a lump sum, although discounted to its present value, without having to agree to a final and full settlement. Future periodic payments can only be commuted by the Workers' Compensation Board, which will calculate the discount rate based on how long the petitioner would otherwise be collecting benefits. When the period to be commuted, for instance, is 52 weeks or less, the board will not require that the lump sum payment be discounted. When more than 52 weeks are being commuted, however, the lump sum will be calculated at a discounted rate.
The Benefits and Limitations of Commutation
Because they are not required to agree to a final and full settlement, injured employees who commute their workers' compensation benefits aren't necessarily releasing their employer from any future responsibility for coverage. In fact, unlike other types of workers' compensation settlements, commuted awards don't require that claimants give up their rights to future medical benefits in exchange for a lump sum payment. Instead, injured employees can continue to receive medical care for their conditions for the foreseeable future, as they will only be receiving a lump sum payment for their income-related benefits.
Commuted awards are, however, only available to a limited number of individuals, namely:
Injured parties whose employers are not disputing coverage; and
Injured parties who were successful at a workers' compensation hearing.
For these reasons, many people are not aware, or believe that they don't qualify for commutation, making it especially important for injured employees, to speak with an attorney before agreeing to a workers' comp settlement.
Legal Advice When in Need
If you were injured at work and have been offered a settlement by your employer, you should consider your situation carefully before agreeing, as you may have other, more advantageous options. For help with your own workers' compensation claim, please call 570-954-9299 to speak with dedicated Wilkes Barre settlements/buyouts attorney Keith Figured at the Figured Law Firm about your options.
Resource:
dli.pa.gov/Businesses/Compensation/WC/claims/wcais/Documents/wcais%20forms/LIBC-34%20int.pdf