Returning to Work After Collecting Workers' Comp Benefits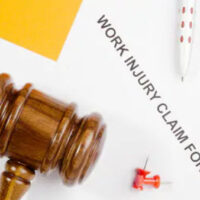 Sustaining an injury while on the job can take an enormous physical and emotional toll on injured employees, many of whom have questions about transitioning back into the workforce after collecting benefits. Grappling with these types of issues can be complicated, so if you were recently hurt at work and have questions about your own rights to compensation, it is critical to speak with an experienced Wilkes Barre workers' compensation lawyer who can help protect your interests.
When Can I Return to Work After an Injury?
The date that an injured employee can return to work depends on a few different factors, including:
The severity of the employee's injury; and
The physical demands of the employee's job.
An injured party's treating physician is usually in the best position to help determine when that individual can return to work. Unfortunately, many insurance carriers force injured employees to see a different doctor for an Independent Medical Examination (IME), even while they are still recovering. In most cases, the doctors that conduct IMEs are not the physicians who usually treat an injured employee, but are third-party doctors hired by insurance companies to determine whether an employee's injury is work-related and the extent of his or her disability.
This means that the IME doctor won't always be familiar with the employee's specific circumstances, including that individual's treatment and progress. This can result in an unfair reduction or even termination of workers' comp benefits, so if you are still recovering from a workplace injury and were notified that your benefits might be terminated, please contact our legal team today for help.
Will I be Subject to Work Restrictions?
Once an IME physician has finished conducting an exam, he or she will be tasked with deciding whether an injured employee:
Has achieved a full recovery or are at least functionally recovered enough to return to work in his or her former capacity;
Is eligible for light or modified duty, which means that the individual can work, but only under certain restrictions; or
Is ineligible for any type of work because of his or her disability.
If medically cleared to return to work in either a full or light duty capacity, an injured employee should receive a Notice of Ability to Return to Work that details:
His or her current physical condition; and
Why he or she has been deemed capable of returning to work.
This document should shortly be followed by a Return to Work Offer, which will explain the employee's modified job responsibilities and restrictions, as well as the accommodations being made to help the worker transition back to his or her former position. Examples include temporarily moving a person to a limited duty position and providing an employee with extra tools and resources. If your employer refuses to make reasonable accommodations for your work injury, you could be entitled to compensation. Please call us today to learn more.
Seek Legal Protection
To speak with an experienced Wilkes Barre work injury lawyer about protecting your own rights after a workplace accident, please call Keith Figured at the Figured Law Firm today.
https://www.figuredlaw.com/governor-wolf-suspends-portions-of-the-workers-compensation-act/