The Dangers of Improper Road Maintenance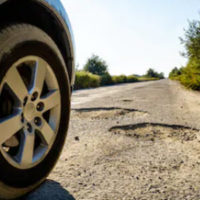 Although car accidents are often associated with driver negligence, the reality is that many collisions are not the result of motorist negligence, but are caused by improper road maintenance.  Early last year, for example, a motorist was killed while driving through a tunnel on the Pennsylvania Turnpike when an electrical conduit, which is a type of tube that holds the power cables for lighting and ventilation systems, fell from the roof of the tunnel and crashed through the windshield of the driver's vehicle.
Unfortunately, these types of preventable accidents occur all too often, so if you were hurt in a car accident that was caused by improper road maintenance, it is important to contact an experienced car accident attorney who is well-versed in state law and can explain your legal options.
Signs of Poor Maintenance  
Although it is not always possible to tell when a road, tunnel, or bridge has not been properly maintained, there are a few signs, that when present, can indicate road crew, municipal, or government negligence, including:
Potholes and crumbling asphalt;
Flooding caused by poor drainage;
Malfunctioning traffic signals;
The presence of debris on the road; and
Overgrown trees and shrubs that obstruct motorist visibility.
Not all road defects are the result of improper maintenance, but can be linked to negligence during the planning stage of road construction. For example, failing to mark ramps, using improper materials, and providing insufficient light cause thousands of accidents every year.
How Dangerous Are Our Nation's Roads? 
Two years ago, the American Society of Civil Engineers (ASCE) issued a report on the state of our country's infrastructure, in which the group expressed its concerns about the safety of our nation's roadways. For instance, according to the report, approximately one out of every five miles of highway asphalt is in poor condition, but due to chronic underfunding and overcrowding, these types of problems go unaddressed for years at a time.
Unfortunately, until government agencies begin prioritizing road and tunnel maintenance and repair, motorists, cyclists, and pedestrians will continue to be at risk of serious injury and to bear the burden of related medical expenses and property damage. It is possible, however, for individuals who are injured in these types of collisions to hold negligent municipal or state agencies liable for their negligence in failing to properly maintain local roads. While most government agencies are immune from suit, cities can be sued under certain conditions. For instance, injured motorists are often allowed to file claims against government bodies if they can prove that an agency or one of its employees or contractors was grossly negligent in performing its legal duties. Plaintiffs are also usually required to provide the agency in question with notice of an intention to sue within six months of the date of the accident.
Schedule a Free Case Review Today  
For help filing a claim against the at-fault party who caused your own collision, please contact dedicated Wilkes Barre car accident attorney Keith Figured at the Figured Law Firm today. You can reach a member of our legal team at 570-954-9299, or via online message.
Resources:
infrastructurereportcard.org/cat-item/roads/
mcall.com/news/breaking/mc-pol-lehigh-county-washington-township-driver-killed-20180222-story.html