What If My Employer Refuses To Report My Injury?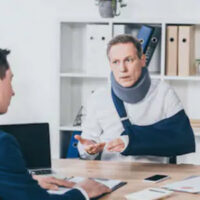 Workers who are hurt on the job in Pennsylvania only have a certain amount of time to give their employers notice of the injury. These deadlines, however, are not only applicable to workers. Employers, for instance, are required to report the injury by filing a First Report of Injury (FROI) with the Workers' Compensation Bureau within seven days of the injured worker's first missed shift. While many employers are careful to file these reports, an alarming number are not, which can leave injured workers on the hook for medical bills and other losses. Further, it is much harder for employees to file their own claims with the state if an employer didn't first report the work injury, so if you recently discovered that your own employer failed to submit an FROI, you should consider reaching out to an experienced Wilkes Barre workers' compensation lawyer who can help you pursue your claim.
Why Didn't My Employer Submit an FROI?
There are a wide range of reasons why an employer would fail to submit a report of a worker's injury, including:
Poor record-keeping or inadequate filing;
Fear that insurance premiums will increase;
A lack of or lapsed coverage for workers' compensation insurance; and
A disagreement over the circumstances or severity of an employee's injury.
Unfortunately, in some cases, an employer may actually fail to report a work injury simply because it doesn't want to pay workers' compensation benefits. This can have serious consequences for injured workers, who won't be able to obtain reimbursement for medical treatment or lost wages.
Was Your Claim Denied?
When an injured employee files a workers' compensation claim, but receives a denial because an employer failed to fulfill its responsibilities by reporting the injury, he or she may have the option of appealing that decision and asking a workers' compensation judge to rule on whether compensation is appropriate. In order to be successful when filing this kind of appeal, claimants will need to prove certain things, including that:
They gave their employer fair notice of the injury;
They pursued proper medical treatment; and
Their employers didn't comply with the proper standards when reporting work injuries.
When these elements have been satisfied, the judge can decide to overrule the Workers' Compensation Bureau's decision and award benefits to the claimant. In fact, they can also assess a penalty against the employer if they determine that a claimant suffered financial harm due to the employer's decision not to report the injury. The penalty assessed against an employer in this situation will be paid in addition to wage loss benefits.
Contact a Pennsylvania Workers' Compensation Attorney for Assistance
When employers fail to report a workplace accident, the injured party could end up missing out on benefits to which they are entitled. For an evaluation of your own case, don't hesitate to reach out to experienced Wilkes Barre workers' compensation lawyer Keith Figured at the Figured Law Firm. Please call 570-954-9299 to get in touch with a member of our legal team today.
Resource:
dii-ins.com/wp-content/uploads/2015/09/WC-Fillable-Form.pdf