What it Means When Workers' Comp Benefits are Suspended for Voluntarily Withdrawing from the Labor Market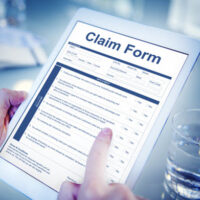 Once an employee's workers' compensation claim has been approved, that individual's employer will generally be required to continue to compensate the claimant until he or she has fully recovered. There are a few exceptions to this rule, however, in which case, an employer or its insurer can suspend a person's benefits indefinitely. For instance, if it is determined that an employee has voluntarily withdrawn from the labor market despite being recovered from an injury, the employer can cease paying benefits.
Unfortunately, some insurers who are weary of paying for an employee's injury may make unfair accusations of voluntary withdrawal from the workforce, in which case, the employee's benefits could be wrongfully terminated. These types of claims are unlawful if not based on strong evidence, so if your benefits were recently suspended, it is important to speak with an experienced Wilkes Barre workers' compensation termination/suspension lawyer who can help you hold the at-fault parties accountable.
Collecting Benefits
Once a Pennsylvania employee has established that he or she is entitled to workers' compensation benefits, the employer or its insurer cannot stop paying for benefits without cause.
There are certain allegations, however, that an employer or its insurer can levy against injured employees in an effort to terminate benefits early, including claiming that an employee has voluntarily withdrawn from the labor market. If this allegation can be proved, the insurer will not be required to demonstrate that a job for the injured employee is available in order to stop sending benefits.
For example, in one recent case, an employee who had injured his left shoulder while on the job successfully filed a claim for benefits. Eventually, the worker's employer attempted to terminate payments when it discovered that the employee was no longer attempting to find work, but was employed as a stay-at-home parent. While the decision to stop looking for work was partially due to the injury, the employee admitted that because his background was in warehouse work and he had no degree, it made more financial sense for him to provide childcare while his wife worked. The employee went on to testify that although he was capable of working, he was choosing not to.
In response to this testimony, a Workers' Compensation Judge suspended benefits from the date that the employee stopped looking for work. Later, the Appeals Court affirmed this decision, holding that because the employee acknowledged that he could work, but chose not to, he had voluntarily withdrawn from the labor market. This in turn meant that the employer was not required to provide evidence of available work within the employee's restrictions, or expert testimony regarding his earning power in order to suspend benefits.
An Experienced Work Injury Lawyer in Pennsylvania
If your workers' compensation benefits were recently suspended, please call the Figured Law Firm at 570-954-9299 today to speak with a dedicated Wilkes Barre workers' compensation lawyer who can evaluate your case.
Resource:
pacourts.us/assets/opinions/Commonwealth/out/1317CD19_5-22-20.pdf?cb=1
https://www.figuredlaw.com/returning-to-work-after-collecting-workers-comp-benefits/