What To Do If Your Employer Tries To Suspend Your Wage Loss Benefits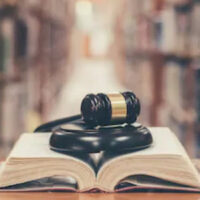 In an earlier post, we discussed termination petitions, which are used by employers attempting to terminate an injured employee's benefits. There is, however, a second type of petition that can end workers' compensation benefits. Known as a Suspension Petition, these documents are used only to stop an injured employee's wage loss benefits. This means that even if the employer's petition is successful, an employee will only have to give up his or her wage loss checks and continue to collect medical benefits.
Although they may be less severe than termination petitions, receipt of a petition to suspend benefits should not be taken lightly, as it could end up placing someone in dire financial straits, especially if he or she is still unable to return to work. For help responding to your own notice of the termination of your benefits, please call an experienced Wilkes Barre termination/suspension petitions lawyer who is well-versed in Pennsylvania's workers' compensation law and can ensure that your claim has the best possible chance of success.
Notice of Suspended Benefits
Often, after someone sustains a workplace injury, he or she is able to return to work, albeit in a different capacity. While this allows people to start earning income again, they are often forced to work in positions that pay less money or may not be able to work full-time. Alternatively, many injured employees find themselves back at work after being pressured by an employer, despite being unable to fulfill the same pre-injury duties. In both cases, employers often use reemployment as a sign that a person is fully healed and so will respond by sending a Notice of Suspension to the employee in question, which, as its name suggests, notifies workers that their wage loss benefits will soon be suspended. Some employers even justify these petitions by falsely claiming that an employee has returned to work somewhere else.
Challenging an Improper Notification
Technically, employers can only send these notices after having the employee sign a Notice of Suspension or a Supplemental Agreement upon his or her return to work. Many employees unknowingly sign these documents and are later surprised to learn that their wage loss benefits have ceased. To avoid this, workers' compensation beneficiaries should be sure to speak with an attorney before signing this type of agreement, as it is possible to challenge an improper notification of suspension by an employer. However, this is usually only an option for those who file the challenge within 20 days of the filing of the Notice of Suspension with the Bureau of Workers' Compensation.
Have Your Benefits Been Suspended?
While those whose wage loss benefits have been suspended can generally still continue to collect medical benefits, the loss of income can still have devastating financial consequences, especially for those who are unable to work. If you want to challenge your own employer's unfair attempt to suspend your benefits, please call the Figured Law Firm at 570-954-9299 to speak with dedicated Wilkes Barre termination/suspension petitions lawyer Keith Figured about your options.
Resource:
pacodeandbulletin.gov/Display/pacode?file=/secure/pacode/data/034/chapter121/s121.17.html&d=reduce