What to do if Your Workers' Compensation Claim is Denied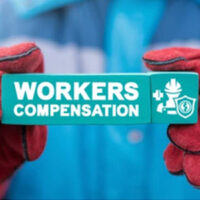 Almost all employees in Pennsylvania are covered by the state's workers' compensation laws, under which employers must reimburse workers who are hurt while on the job for their medical bills and lost wages. Filing a claim, however, isn't always easy and is often made more difficult by insurers that drag their feet or engage in bad faith practices. Fortunately, just because a person's claim is denied, does not mean that he or she is out of luck, so if your own workers' compensation claim was denied, you should consider speaking with an experienced Wilkes Barre denied workers' compensation claims lawyer who can walk you through your legal options.
Why Was My Workers' Comp Claim Denied?
Workers' compensation claims are denied for a variety of reasons, but some of the most common involve:
Allegations that an employee failed to report the accident on time, didn't submit the claim before the deadline, or failed to provide proof of medical treatment and a diagnosis;
Claims that the employee failed to provide evidence proving that the injury was work-related;
Allegations that an employee's claim is not covered because he or she was diagnosed by a non-approved doctor;
Claims that the employee's injury is not serious enough to warrant coverage; or
Claims that the employee's injury is a non-covered pre-existing medical condition.
Fortunately, even if insurers use one of these arguments to avoid paying out a claim, wronged employees have the right to appeal the decision.
What Steps Should I Take if My Workers' Comp Claim is Denied?
If your work injury claim for benefits was denied by your employer or your employer's workers' compensation insurer, you may want to think about taking the following steps:
Finding out the specific reason for your denial;
Start gathering documentation to support your claim, including medical records, test results, photographs, timecards, and eyewitness testimony from co-workers;
Start keeping a journal about your work-related injury, including any symptoms or pain you are experiencing, or details about how the injury has affected your ability to work or your day-to-day life;
Submit an official appeal with the Workers' Compensation Appeal Board within 20 days of your receipt of the denial; and
Retain an experienced workers' compensation attorney who can help you through the appeals process, which includes completing and filing paperwork properly and on time and potentially litigating your case in court.
If you have questions about how to start the process of filing your own workers' compensation appeal, or need help preparing for these kinds of proceedings, please reach out to our Wilkes Barre office today.
Was Your Workers' Compensation Claim Denied?
To learn more about how a workers' comp attorney could help you with your own claim, please contact us today and schedule an initial case consultation with an experienced Wilkes Barre workers' compensation lawyer at the Figured Law Firm. You can reach a member of our legal team by calling 570-954-9299, or by completing one of our online contact forms.
Resource:
dli.pa.gov/Individuals/Workers-Compensation/publications/Pages/WC%20Act/WC-Act-Landing-Page.aspx