What You Should Know About Workers' Compensation Settlements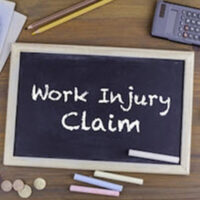 Some employees who are injured on the job collect their workers' compensation checks until they are able to return to work. With more severe injuries, however, an employer may attempt to settle a workers' compensation claim by making one lump sum payment to the injured party in lieu of further payments. Settlements have a number of benefits, but whether they are right for an injured employee will depend on his or her specific situation, so if you were injured while on the job and have been offered a settlement by your employer's insurer, you should speak with an experienced Wilkes Barre settlements/buyouts lawyer who can assess your case and advise you accordingly.
What are Workers' Compensation Settlements?
In Pennsylvania, workers' compensation settlement agreements are referred to as compromise and release agreements in recognition of the fact that by entering into the agreement, an injured worker is giving up his or her right to future benefits in exchange for:
A lump sum payment, which as its name suggests, involves a one-time payment; or
A structured settlement, in which a claimant agrees to receive periodic payments in a specific amount and for a specific period of time.
The type of settlement that an insurer offers or an injured employee should accept will vary depending on that person's situation. For instance, many of those who suffer catastrophic injuries on the job and will require long-term care for the rest of their lives often choose to accept a structured settlement, as it ensures a steady income to cover medical bills and other costs in the upcoming years. Employees who suffered serious, but not permanently debilitating injuries, on the other hand, might be better off accepting a lump sum payment.
When Can I Settle a Workers' Compensation Claim?
In Pennsylvania, the earliest a person can settle his or her workers' compensation claim is four months from the date of his or injury. It can, however, be difficult to assign a proper value to a settlement early on in the healing process, so many employees wait to settle their claims until they reach maximum medical improvement, or are deemed to have recovered as much as possible. Once a person has settled, he or she will give up any right to pursue future compensation from the employer or insurer in question.
How are Workers' Comp Settlements Finalized?
A workers' compensation settlement will only be enforceable after it has been approved by a workers' compensation judge. This decision will be made after a hearing, where both parties will present their settlement documents, including a Compromise and Release Agreement. If a judge finds that the settlement is fair and believes that the claimant understands the exchange, he or she will approve the settlement, thereby making it final and enforceable.
Do You Need Help Settling a Workers' Compensation Claim?
Accepting a settlement offer without the aid of an attorney is risky, so if you have questions about your own settlement options, please don't hesitate to reach out to experienced Wilkes Barre workers' compensation settlements/buyouts lawyer Keith Figured at the Figured Law Firm. We can be reached at 570-954-9299 or via online message.
Resource:
dli.pa.gov/Businesses/Compensation/Documents/flow-of-wc-claim.pdf?src=org_pin_dj