Which Employers are Exempt from Pennsylvania's Workers' Compensation Laws?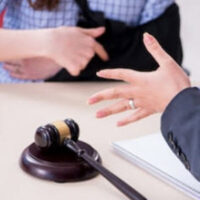 In Pennsylvania, most employers are required to obtain workers' compensation coverage for their employees to ensure that injured workers receive compensation for medical expenses and wage loss. There are some employers, however, who are exempt from this requirement, which can have a significant impact on how injured workers go about recovering from their accident-related losses. For help determining whether your own injuries are covered under Pennsylvania's workers' compensation laws, please contact a member of our dedicated workers' comp legal team today.
Who Must Obtain Workers' Compensation Coverage?
Under Pennsylvania law, most employers must purchase workers' compensation insurance to cover any injuries suffered by their employees in the workplace. This includes employers who employ at least one employee, whether full or part-time, who could:
Sustain an injury or develop a work-related medical condition in Pennsylvania; or
Be injured outside the state of Pennsylvania if the employment is principally located in the state; or
Sustain an injury outside of the state, while under a contract entered into in Pennsylvania, as long as the employment is not principally located in a specific state, is located in a state whose workers' comp laws don't apply, or is located outside of the U.S. or Canada.
Covered employers have the option of obtaining insurance through a licensed carrier or from the State Workers' Insurance Fund. In some cases, employers are also permitted to self-insure their liability. However, this is only an option for those who apply to and obtain approval from the Pennsylvania Bureau of Workers' Compensation.
Important Exemptions
Although most employers are required to obtain workers' compensation insurance for their employees, there are a few employers who are exempt from this mandate. Those who employ federal workers, for instance, are not usually required to purchase these types of insurance policies for their employees, as these individuals are usually covered under separate workers' compensation statutes, as are railroad workers and longshoremen. Similarly, employers who hire agricultural workers for less than 30 days of work, or whose employees earn less than $1,200 a year are not covered under these laws.
Certain employees also have the option of requesting an exemption from coverage. However, this is usually only possible for employees whose religious beliefs conflict with coverage requirements and those who have executive status in certain types of corporations. Finally, employers have the option of purchasing workers' comp insurance for domestic employees.
Employers who don't fall under one of these categories must obtain insurance for their employees to cover potential work injuries. Those who fail to comply with this requirement could face criminal prosecution, in addition to civil claims filed by wronged employees.
Schedule a Free Case Review Today
If you were injured at work and are facing resistance from your employer in regards to a workers' compensation claim, please call dedicated Wilkes Barre workers' compensation lawyer Keith Figured at the Figured Law Firm to learn more about your rights and options. You can reach a member of our legal team by calling 570-954-9299, or by completing one of our brief online contact forms.
Resources:
dli.pa.gov/Individuals/Workers-Compensation/publications/Pages/WC%20Act/WC-Act-Landing-Page.aspx
dli.pa.gov/Businesses/Compensation/WC/compliance/Pages/default.aspx
https://www.figuredlaw.com/workers-compensation-death-benefits/