Why Nursing Homes Have Become Hotbeds for COVID-19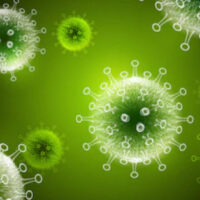 While a number of agencies and healthcare facilities have been criticized for their handling of the COVID-19 pandemic, nursing homes have come under particularly intense scrutiny. These inquiries have often proved to be well-founded, as nursing homes have struggled for months with increasing rates of COVID-19 at their facilities.
How the pandemic will affect nursing home liability for negligent care still remains to be seen, but if your loved one contracted COVID-19 while residing at a nursing home and you think it could have been prevented, you should still speak with an experienced Pennsylvania nursing home wrongful death lawyer (COVID-19) who can walk you through your legal options.
Nursing Home Resident Vulnerability
Nursing homes typically serve elderly individuals who often struggle with chronic health conditions. Unfortunately, this means that residents are more at-risk of infection (including COVID-19), due both to their health status and age. This, however, is not the only reason that nursing home residents are uniquely vulnerable to contracting COVID-19. For instance, nursing home residents tend to be highly interactive, often attending group activities and sharing common areas like cafeterias and recreation rooms. Nursing home rooms and beds also tend to be close in proximity, while the personal relationships formed among many residents makes social distancing extremely difficult to maintain.
Finally, many nursing homes have been forced to accept COVID-19 patients who have been discharged from hospitals, but no longer require an acute level of care. Unfortunately, these individuals are often still symptomatic and may require isolation and treatment that they are unable to obtain in a non-hospital setting.
Federal Oversight
In recognition of the increasing rates of COVID-19 in the country's nursing homes, federal agencies have begun initiating investigations into long-term care facilities. For instance, the Department of Justice recently implemented a National Nursing Home Initiative to help coordinate civil and criminal efforts to pursue nursing homes that provide residents with substandard care. Although this initiative wasn't launched as a direct response to COVID-19 and its disproportionate impact on nursing homes, the agency's focus on low standards of care will undoubtedly result in investigations of facilities with uncontrolled COVID-19 outbreaks.
Similarly, the Office of Inspector General recently announced its intent to focus on nursing home compliance with emergency and infectious disease control preparedness. The Centers for Medicare and Medicaid Services also recently developed a COVID-19 Focused Survey for Nursing Homes that federal and state inspectors can use when conducting targeted infection control investigations of long-term care facilities. These surveys require inspectors to focus on infection prevention and control standards, infection surveillance, visitor entry, and screening of staff.
An Experienced Nursing Home Wrongful Death Lawyer
To learn more about holding a nursing home accountable for its failure to protect your own loved one from being exposed to COVID-19, please call the Figured Law Firm at 570-954-9299 to speak with dedicated nursing home wrongful death attorney Keith Figured about your options.
Resource:
natlawreview.com/article/nursing-home-liability-waivers-and-nursing-home-investigations-and-enforcement