Why Was My Workers' Compensation Claim Denied?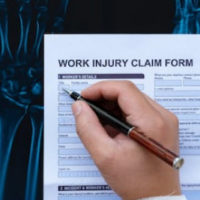 Obtaining workers' compensation benefits after a workplace injury can be a complicated process, especially for those who are suffering from seriously debilitating injuries. Unfortunately, because the process is so complex, the claims of many injured parties are denied due to minor errors, such as missing an important deadline, or failing to submit certain documentation, so if you or a loved one were injured while on the job, you should strongly consider speaking with an experienced Wilkes Barre workers' compensation attorney who can ensure that your claim is filed properly and on time.
Filing Deadlines
Once an employer receives an injured employee's claim, it has 21 days from the date of notification to issue a response. In the event that a claim is denied, the employer must also file a Notice of Workers' Compensation Denial with the Bureau of Workers' Compensation and explain the reason for the denial. For instance, many insurers claim that injured employees forfeited their right to workers' compensation benefits by failing to abide by certain deadlines.
The reality is that failing to submit a workers' compensation claim by the deadline occurs much more often than most people think. This is often due to the fact that the process of filing a workers' compensation claim can be difficult, so it is not uncommon for an injured employee to make an avoidable error, especially when that individual is not familiar with state law. For instance, in Pennsylvania, injured employees are required to submit their claims within 120 days of the date of the accident. Failing to do so can lead to an outright denial of benefits.
The Injury was not Properly Reported
In addition to being filed on time, workers' compensation claims must also be reported properly, which means that claims must:
Include an explanation of the time, type, and place of the injury; and
Include an explanation as to how the injury occurred and how it satisfies the requirement of being work-related.
Although it isn't necessary to submit a claim in writing, injured employees are strongly encouraged to do so. Furthermore, injured employees should retain a copy of the notice in the event of a later dispute.
Failing to Establish that an Injury is Work-Related
Another common reason cited for the denial of workers' compensation claims is that an injury was not actually work-related because:
The employee's injury did not take place in the course and scope of employment;
The employee was involved in some type of misconduct at the time of the injury, such as working while under the influence of drugs or alcohol; or
The employee's current medical condition was not the result of a workplace accident.
Whatever the reason for the employer's denial, injured employees should be sure to collect evidence supporting their claim so that they can file a successful appeal. This could include producing eyewitness accounts, the results of an independent medical examination, or other medical evidence.
Call an Experienced Workers' Compensation Attorney
Please call the Figured Law Firm at 570-954-9299 today to learn more about how a dedicated Wilkes Barre workers' compensation attorney can help you with your own work injury claim.
Resource:
dli.pa.gov/Businesses/Compensation/WC/claims/Pages/Calculating-21-Day-Compliance.aspx