Workers' Compensation Death Benefits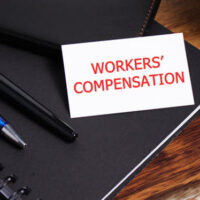 While some employees are able to walk away from on-the-job accidents with only minor scrapes and bruises, or no injuries at all, many are not so fortunate and sustain severe or even deadly injuries. Although nothing can compensate a family for the loss of a loved one, Pennsylvania's workers' compensation program does attempt to help the grieving relatives of employees who lose their lives while on the job by offering death benefits. These benefits can help grieving families pay off medical expenses, cover funeral and burial costs, and supplement their income.
Filing a claim for benefits, however, is often the last thing on the minds of those who recently lost a loved one in a workplace accident, so it is important for these individuals to speak with an experienced workers' compensation lawyer who can help them shoulder the burden of filing a workers' comp claim.
Which Family Members are Eligible for Death Benefits?
Only family members who qualify as the dependents of a deceased worker will qualify for death benefits. This includes:
Surviving spouses;
Children who are under the age of 18 years old, or if enrolled in school on a full-time basis, a child who is under the age of 23 years old;
Any children who have a physical or mental disability;
Parents who either partially or totally depended on the deceased for financial support; and
Siblings who are under the age of 18 years old, or of any age if they are unable to support themselves because of a disability and so were at least partially dependent on the deceased for financial support.
Those who qualify as dependents could be eligible for a weekly death benefit payment, as well as coverage of the decedent's burial and funeral costs.
Weekly Benefits
Eligible survivors of deceased employees are entitled to a weekly death benefit payment. The amount of these payments, however, is not the same across the board, but depends on what the decedent earned as a weekly wage prior to his or her death. Furthermore, the percentage that is used to calculate these payments depends on:
The recipient's relationship to the deceased; and
The number of beneficiaries in question.
For instance, if a person passed away while on the job and left behind a spouse, but no children, that spouse could expect to receive approximately 51 percent of his or her loved one's weekly wage. If, on the other hand, the deceased was survived by a spouse and one child, he or she could receive up to 60 percent of the decedent's weekly wage. If there are two or more children, however, this amount is increased to 66 and two-thirds percent. It's also important to note that regardless of the decedent's wage and the surviving family member's relationship to that person, state law does have a maximum weekly limit of $1,049 a week.
Call Today for Help with Your Claim
To learn more about your own eligibility for workers' compensation death benefits, please contact dedicated Wilkes Barre workers' compensation attorney Keith Figured at the Figured Law Firm today. There is no charge for initial consultations, so please don't hesitate to contact a member of our team by phone at 570-954-9299, or by sending us an online message.
Resource:
dli.pa.gov/Documents/Regulations/wc/wcact.pdf
https://www.figuredlaw.com/how-much-can-i-collect-in-temporary-workers-compensation-benefits/