Workers' Compensation For Remote Workers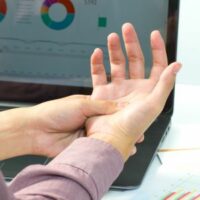 Working remotely has become easier than ever for many employees. While this may be preferable to getting stuck in traffic, or going into the office everyday, it does leave many people wondering where they stand when it comes to workers' compensation. Fortunately, it is possible for remote workers to obtain compensation for on-the-job injuries, although doing so could be a bit more complicated, so if you were hurt while working remotely in Pennsylvania, you should consider reaching out to an experienced Wilkes Barre workers' compensation lawyer for help filing a claim.
Coverage for Remote Workers
Just because someone starts working at home does not mean that he or she is immune from injury. Unfortunately, working from home can make it harder to prove that someone suffered a work-related injury. An injury sustained in the office, for instance, will likely have been witnessed by at least one person, who can later back up the injured party's claim. An employee who gets hurt while working remotely, on the other hand, will only have his or her own word, and the word of a doctor, to prove the claim.
While it may be harder to establish a claim for a workplace injury while working remotely, doing so is not impossible. In fact, a number of Pennsylvania courts have held that remote workers are covered by the state's workers' compensation law. In one case from 2014, for instance, a Pennsylvania court held that an employee who was working from home and fell while walking to her home office on the second level of the house, was entitled to workers' compensation benefits, despite her employer's attempt to deny them.
Improving Your Chances of Success
To receive benefits after suffering a work-related injury while working remotely, a claimant will need to prove that his or her injury was sustained while fulfilling a work responsibility. This can be achieved by providing first hand testimony of what happened on the day in question. A schedule of the employee's hours and proof of engagement in work-related tasks, such as presence in an online meeting, or the receipt or sending of an email, or official work document, can also help prove that a claimant was working at the time of an injury, even if he or she wasn't in the office. Medical records and expert testimony may also be necessary to obtain approval of a claim.
Finally, a claimant must comply with all of the state's reporting requirements. For instance, notice must be provided to an employer or supervisor as soon as possible. There are also strict filing deadlines of which claimants should be aware. Failing to abide by these rules could result in the denial of a valid and legitimate workers' comp claim.
Were You Injured While Working Remotely?
It's important for workers to know their legal rights when it comes to collecting benefits after sustaining a workplace injury. For a free consultation with dedicated PA workers' compensation lawyer Keith Figured, please call the Figured Law Firm at 570-954-9299 today.
Resource:
scholar.google.com/scholar_case?case=11743316176923482779&q=Verizon+Pennsylvania+v.+Workers%E2%80%99+Compensation+Appeals+Board&hl=en&as_sdt=6,45%5C