Coping With The Stress Of A Work Injury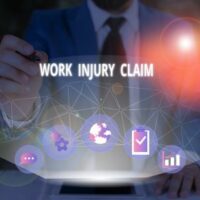 A workplace injury is one of the most stressful things that can occur on the job. In fact, many people, even after their physical injuries have healed, may still suffer post-traumatic stress disorder or from a similar condition because of the trauma of the work injury. Even those who sustain purely physical injuries at work are often beset with depression and stress about their ability to provide for themselves and their family in the future. This kind of stress can significantly delay the healing process and can have far-reaching consequences for injured parties and their families.
Dealing with this stress on one's own is rarely a good idea. We've included a few tips that can help injured employees get on with their lives following an accident at work. To learn more about the benefits that would cover some of these costs, please reach out to an experienced Wilkes Barre workers' compensation lawyer who can advise you.
Find a Support Group
One of the best ways to begin coping with the stress of a workplace injury is to join a support group made up of other people who have suffered through the same kind of accident or injury. Talking to others who understand how it feels to sustain a traumatic injury at work can help an injured worker feel less alone. Support group members may also have information about additional resources that could help a worker on his or her journey to healing. This, combined with a strong support network of friends and family, can make all the difference in dealing with workplace accident-related depression.
Work with Your Doctor
The doctor treating a worker's injury can play a crucial role in the creation of an action plan for an employee's injury. Besides giving that person the best chance of physical recovery, this can also help a patient feel more in control of his or her healing process. Injured employees should be careful to follow their doctor's instructions and attend appointments regularly and on time, which can improve their chances of a full recovery and improve their chances of filing a successful workers' compensation claim.
Learn About Your Injury
Employees who are hurt on the job shouldn't be wary of asking questions about their injury or condition. Besides talking to their doctor, employees can do research online and in medical journals, which can help them become a partner in the healing process and assuage some of their stress. This is also true for those with permanent impairment, who could benefit from new treatments and breakthroughs in medicine.
Talk to a Pennsylvania Workers' Compensation Attorney
You don't have to grapple with the stress and anxiety that so often accompany workplace injuries on your own. If you are feeling financial pressure after a workplace injury, are worried about being fired, or aren't receiving benefits to which you are entitled, you should consider reaching out to an experienced lawyer who can help defend your interests. Please call the Figured Law Firm at 570-954-9299 today to learn more about how a dedicated Pennsylvania workplace injury attorney could help with your own workers' comp case.
Resource:
ncbi.nlm.nih.gov/pmc/articles/PMC4570484/