Does Workers' Compensation Protect My Job Position?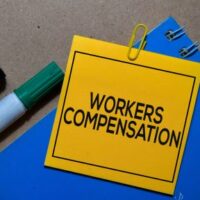 Many of those who are involved in workplace accidents while on the job have questions about whether their receipt of workers' compensation benefits will also protect their job position or health insurance. Unfortunately, Pennsylvania's workers' compensation law doesn't include protections for a claimant's position, employment benefits, or even a job. It is also true, however, that employers cannot fire a worker simply because he or she was hurt on the job, so if you are being retaliated against by your employer, or have unfairly been denied benefits, you should think about reaching out to an experienced Wilkes Barre workers' compensation attorney, who can help protect your interests.
Will My Employer Hold My Job Position While I Recover?
In Pennsylvania, employers are not required to hold a person's job while he or she recovers from a workplace injury. If the company needs to hire someone to replace an injured worker, it can replace that person and offer a replacement job in its stead. While a person can be fired or laid off while collecting workers' comp benefits, he or she cannot be fired for filing a claim. Furthermore, even if a person is terminated while collecting workers' comp benefits, he or she will still be entitled to those benefits until recovery is complete.
A federal law, however, known as the Family and Medical Leave Act (FMLA) does require covered employers to provide their workers with job-protected, unpaid leave for qualified medical and family reasons. Under the terms of this law, certain employees could be eligible for up to three months of unpaid, job-protected leave per year and would also be entitled to their group health benefits during that time. Even if this time expires, employers must give their employees advance notice and offer them the opportunity to continue paying for health insurance themselves.
Am I Entitled to Insurance and Other Benefits While I Recover?
Pennsylvania's workers' compensation law requires employers to pay for medical bills that are related to an employee's workplace injury, as well as a portion of the employee's lost wages. The law does not, however, require that employers continue paying for a claimant's health insurance or any other type of employment benefit while he or she is unable to work. There are two main exceptions to this rule. Some employers, for instance, voluntarily agree to continue paying for benefits for injured workers and may even promise to keep certain job positions open for a specific amount of time. If these promises are included in an employment contract or an Employee Handbook, an employer could be required to abide by the terms of that contract and continue to pay the workers' insurance premiums. An injured employee could also continue to receive benefits if he or she successfully applies for FMLA leave.
Call Today to Start Working with Our Wilkes Barre Legal Team
If you were hurt at work and are concerned about your job status while you recover, have already been terminated, or believe that you are being retaliated against at work, please call the Figured Law Firm at 570-954-9299 to speak with an experienced Pennsylvania workers' compensation lawyer about your options.
Resource:
dol.gov/general/topic/benefits-leave/fmla