Fatal Workplace Injuries For Older Employees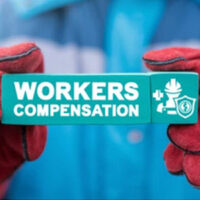 Anyone, regardless of age or position, can be hurt on the job. However, a recent study conducted by the Bureau of Labor Statistics (BLS) revealed that older workers are actually more likely to be fatally injured while on the job. This alarming trend has been attributed to a number of different factors, including the rising U.S. population of individuals over the age of 55 years old, as well as the higher participation of that population in the labor force. Whatever the cause of this trend, it has undeniably devastating consequences for victims and their families.
Finances are the last thing that a person needs to worry about after the untimely loss of a loved one, so if your own relative was fatally injured while at work, you should think about contacting an experienced Wilkes Barre fatal claims lawyer who can help you assert your legal rights.
Increasing Rates of Fatal Injuries for Older Workers
While the number of fatal workplace injuries has generally decreased in recent decades, the corresponding number for workers over the age of 54 years old has continued to increase. In fact, the BLS estimates that nearly 40 percent of fatal occupational injuries in the U.S. are incurred by employees over the age of 55 years old. These injuries occurred in a variety of industries. Farmers and heavy truck drivers, however, had the largest number of fatal occupational injuries to older workers. Other at-risk positions include:
Landscaping and groundskeeping workers;
Retail sales supervisors;
Construction workers;
Electricians;
Freight, stock, and material laborers;
Roofers; and
Industrial machinery installation, repair, and maintenance workers.
To learn more about recovering compensation for a fatal injury suffered in Pennsylvania, please reach out to our office today.
Fatal Injury Events
While transportation incidents account for the most common fatal events among older workers, falls, slips, and trips also result in hundreds of deaths every year. While these are by no means the only ways that people are hurt on the job, it is true that these two categories account for as many as 65 percent of the total number of fatal work injuries suffered by older employees. Other common causes of fatal injuries include:
Contact with objects and equipment;
Violence and assault;
Exposure to harmful substances; and
Fires and explosions.
The types of workers' comp benefits that surviving family members will qualify for depends on their relationship to the victim. A spouse seeking death benefits, for instance, will generally be entitled to around half of the decedent's weekly pay. If a surviving spouse has one or more dependent children, on the other hand, this number could be increased to nearly 70 percent. Surviving family members are also entitled to compensation for the deceased's medical bills and funeral expenses.
Call Our Legal Team for Help
To learn more about filing a fatal claim for workers' compensation benefits from a dedicated and skilled attorney, please call us at the Figured Law Firm. You can set up a free consultation by calling 570-954-9299 or by sending us an online message.
Resource:
bls.gov/opub/mlr/2020/article/fatal-occupational-injuries-to-older-workers.htm