Death Benefits Through The Pennsylvania Workers' Compensation System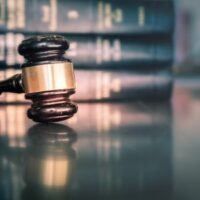 Nothing can truly compensate someone for the loss of a beloved family member. Recovering workers' compensation benefits can, however, go a long way towards helping grieving relatives pay off mounting medical debt, funeral expenses, and household expenses while they start to put the pieces of their lives back together. Read on to learn more about the types of death benefits offered to the surviving family members of employees who lose their lives in a workplace accident or because of a workplace illness.
What do Workers' Comp Death Benefits Cover?
After a fatal work injury, the dependents of the victim could be entitled to workers' compensation death benefits. These benefits cover:
Medical expenses related to the deceased's final illness or injury;
A portion of the victim's lost wages, the amount of which will depend on the relative's relationship to the deceased; and
Up to $7,000 for funeral and burial costs.
Like any other type of workers' compensation claim, the beneficiary of a deceased employee will only be able to collect these benefits if they can first prove that the victim's death either occurred while he or she was performing work duties, or was caused by the job. Once this has been established, the beneficiary will then need to prove that he or she was dependent on the victim's income.
Who Can Claim Workers' Comp Death Benefits?
Only certain family members are eligible to recover death benefits through the workers' compensation system in PA, including:
The victim's surviving spouse;
Any of the victim's children who are under the age of 18 years old;
A victim's child if he or she is a student and under the age of 23 years old;
Any children of the victim who are mentally or physically disabled;
Dependent parents; and
Dependent siblings.
How much these individuals can collect in lost wages will be dictated by their relationship with the victim, as well as the number of people being supported. For instance, a surviving spouse who has no children would be eligible for 51 percent of the deceased's weekly wages for the rest of his or her life. A spouse with children, on the other hand, will be entitled to 60 percent of the average weekly wage for one child and 66 and two-thirds percent for two or more children. If, on the other hand, the deceased wasn't married, but did have children, then a guardian would receive benefits on the children's behalf. These children could continue receiving benefits until they reach the age of 18 years old (or 23 years old if they enroll full-time in school).
Was Your Loved One Hurt in a Workplace Accident?
Losing a loved one is perhaps the most difficult ordeal that a person can go through. These kinds of losses can be particularly devastating when they are the result of a workplace accident. If you have questions about whether your family could qualify for workers' compensation benefits for a loved one's work-related death, Wilkes Barre fatal claims lawyer Keith Figured is here to help. Call 570-954-9299 to set up a free consultation with the dedicated workers' compensation legal team at the Figured Law Firm.
Sources:
bls.gov/news.release/pdf/cfoi.pdf
dli.pa.gov/Individuals/Workers-Compensation/publications/Pages/LIBC-100-WC–The-Injured-Worker-Pamphlet.aspx