5 Common Misconceptions About Workers' Comp In Pennsylvania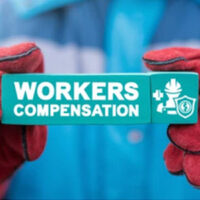 After someone is hurt on the job, he or she has a right to file a claim for workers' compensation benefits. There are, however, a lot of misconceptions about this process and the workers' compensation system as a whole, which can end up hurting a claimant's case. That's why it's so important for injured employees to learn about their rights as an employee ahead of time.
The Employer Decides if the Injured Worker Has a Claim
Employers do not have ultimate authority to decide if an injured worker has a claim. While it is true that they have 21 days from the report of the workplace injury to either deny or accept the claim, the claimant will still have the right to appeal that decision.
Injured Workers Can't File a Claim if They Have an Underlying Medical Condition
Any injury or illness that a Pennsylvania employee suffers at work that is either caused or worsened by work duties will generally be covered by workers' compensation benefits. A claimant will, however, need to prove that the injury or medical condition is work-related. Fortunately, the worsening of a preexisting injury should be covered if a claimant can establish this.
Injured Employees Can Stop Working
Injured employees won't necessarily be able to stop working after they sustain a workplace injury. Instead, they will need to follow a doctor's orders. For example, many injured workers aren't so severely injured that they cannot work at all, but do have a list of restrictions that they must follow that makes it impossible to fulfill all of their previous job duties. In these cases, employers must recognize these restrictions and allow the employee to work with modifications. Of course, if an employee is so injured that he or she cannot fulfill any job duties at all and the doctor supports this, then he or she can take time off from work while recovering. During this time, the claimant should be entitled to a portion of his or her lost wages.
An Employer's Denial is Final
Many injured workers whose initial claims are denied think that the decision is final. This, however, isn't true. Employees whose claims for workers' compensation are denied can seek an appeal by filing a Claim Petition, which will be assigned to a workers' compensation judge. If the judge issues another denial, then the claimant has 20 days to file an appeal with the Workers' Compensation Appeal Board. Either party will then have 30 days from the date of that Board's decision to file an appeal with the Commonwealth Court. All final appeals are heard by the Pennsylvania Supreme Court.
Employees Can't Get Workers' Comp if They Caused Their Own Injuries
Pennsylvania's workers' compensation program is a no-fault system, which means that injured employees can receive benefits regardless of who was at fault for the accident. The only time an employee's actions will affect compensation is if he or she intentionally caused the injury or was under the influence of illegal drugs or alcohol at the time of the accident.
Contact the Figured Law Firm Today for Help
If you are seeking workers' compensation benefits, feel free to reach out to PA workers' compensation lawyer Keith Figured at 570-954-9299 to learn more about your filing options.
Sources:
dli.pa.gov/Individuals/Workers-Compensation/publications/Pages/WC%20Act/WC-Act-Landing-Page.aspx
dli.pa.gov/Businesses/Compensation/Documents/flow-of-wc-claim.pdf