OSHA Investigates 2022 Increase In PA Workplace Fatalities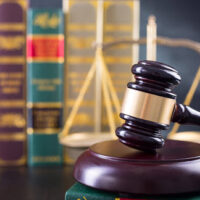 Last fall, the Occupational Safety and Health Administration (OSHA) initiated investigations into 21 Pennsylvania workplace deaths. Twelve of those investigations remain open and 13 more have been initiated this year. These investigations reflect an alarming trend of increasing workplace fatalities across the state. In fact, the Department of Labor estimates that there was a 30 percent increase in workplace fatalities in south-central Pennsylvania over the last year. Those incidents in question include everything from COVID-19-related deaths to fatalities caused by falls, electrocution, and being crushed. Tragically, many of these deaths were preventable.
OSHA Workplace Fatality Investigations
The Occupational Safety and Health Administration is responsible for ensuring that working conditions in the U.S. are safe and healthy by setting and enforcing safety standards. As part of this endeavor, the agency conducts thorough investigations into all catastrophic workplace accidents and fatalities. During these investigations, agency employees attempt to discover:
The cause of the accident;
Whether any OSHA standards were violated; and
Whether the violation of an OSHA standard contributed to or affected the accident.
Fortunately, even if the agency discovers that an employee's accident wasn't the result of an employer's negligence, or the violation of a workplace safety standard, the injured employee can still seek benefits. This is because Pennsylvania's workers' compensation system is based on a no-fault standard. Under this system, injured claimants are entitled to workers' compensation benefits, regardless of who was at fault for the accident, if they can prove that the injury occurred  while they were fulfilling workplace duties. When an employee tragically passes away because of a workplace injury, that person's surviving family members can collect benefits on his or her behalf.
It's important to note, however, that if there is evidence that an employer willfully violated an OSHA standard and that that violation resulted in a fatality, or if there is proof that an employer was plainly indifferent to employee safety, the state could press criminal charges against the employer.
Pennsylvania's Alarming Workplace Fatality Trend
Of the 21 Pennsylvania fatalities being investigated by OSHA, five involved COVID-19 complications and two were the result of workplace electrocutions. Three of the employees passed away after sustaining fall-related injuries, including an Amazon employee who was killed in a forklift collapse, one employee who fell five stories while performing demolition work, and one worker who fell down a flight of stairs. Eight of the cases were attributed to an employee being crushed, struck, or run over by an object.
Helping Injured Employees Across Pennsylvania
At the Figured Law Firm, we are committed to help the families of those who lost their lives in workplace accidents find answers to their questions and justice for their loved ones. To learn more about filing a workers' compensation claim after a workplace injury, feel free to reach out to dedicated and compassionate Wilkes Barre fatal claims lawyer Keith Figured at 570-954-9299 today. Initial consultations are offered free of charge, so don't hesitate to reach out to our legal team by phone or online message.
Sources:
abc27.com/local-news/osha-investigating-13-fatal-workplace-accidents-in-central-pa-this-year/
fox43.com/article/money/business/osha-harrisburg-alarming-amount-workplace-fatalities-south-central-pennsylvania/521-e33f07fd-d01b-4698-8cb9-071949bf1c1d