Can I Get Workers' Compensation For A Mental Health Issue?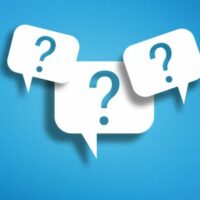 Sometimes, after a serious workplace injury, a person can physically heal, but still struggle with mental conditions, like anxiety and depression, long after their physical problems have cleared up. Unfortunately, these kinds of mental conditions can make it just as hard for a person to return to his or her pre-injury activities and relationships as a physical injury. That's why Pennsylvania law allows those who are injured on the job and who suffer from anxiety, depression, or another recognized mental condition as a result, to seek workers' compensation benefits.
Physical/Mental Injuries 
Workers' compensation benefits in Pennsylvania are designed to cover all of the reasonable and necessary expenses that result from work-related injuries. This includes mental health conditions from which a claimant suffers because of an injury or illness. The Pennsylvania Workers' Compensation Act recognizes three main categories of work-related mental health conditions, the first of which is physical/mental injuries. This category includes mental health issues that arise during or after a physical injury, like depression after a traumatic event. To qualify for benefits for a physical/mental injury, a claimant will need to prove that a physical stimulus caused his or her psychological condition, even if the stimulus didn't result in a disabling injury.
Mental/Physical Injuries
The second type of mental health category recognized under the Pennsylvania workers' compensation law is mental/physical conditions. These types of conditions can cause physical symptoms, like severe anxiety that results in a physical problem, such as gastrointestinal distress. To claim benefits for a mental/physical injury, a claimant will need to prove that he or she is suffering from a physical condition that resulted from a work-related psychological stimulus. These kinds of conditions continue even after the physical stimulus has been removed and lead to disability or a loss of earning ability.
Mental/Mental Injuries
The third type of mental health category covers mental/mental injuries, which are mental health conditions that are caused by a specific psychological trauma. To collect benefits for this type of injury, a claimant must be able to establish that either a single stressful event, like being the victim of a violent crime or assault, or long-term exposure to abnormally stressful working conditions, resulted in a mental condition, like depression or anxiety.
Contact Our PA Workers' Comp Legal Team for Help
Employees who are injured on the job in Pennsylvania are entitled to benefits to cover their related medical bills and lost wages. While many people assume that these benefits only cover physical injuries, the reality is that under Pennsylvania law, employees can also collect benefits for mental conditions, like anxiety and depression. To learn more about the filing process, or to speak with an experienced Wilkes Barre workers' compensation lawyer about your work injury-related questions and concerns, call the Figured Law Firm at 570-954-9299 today. You can also set up a free consultation with a member of our legal team by completing one of our online contact forms.
Sources:
nimh.nih.gov/health/statistics/mental-illness
dli.pa.gov/Businesses/Compensation/WC/conferences/Documents/2017