Can Employees Recover Workers' Comp Benefits If They Caused Their Accident?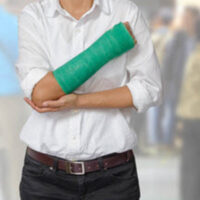 Workplace injuries can occur in a variety of situations. Some, for instance, are the result of an equipment malfunction, while others are caused by someone else's negligence. In other cases, a workplace may just be inherently dangerous, while in some instances an injury could be the result of something as common as a slip and fall accident. Whatever the cause of the accident, injured employees in Pennsylvania will usually qualify for workers' compensation benefits to cover their medical bills, a portion of their lost wages, and disability. This is true even for employees who may have been at fault for their accident-related injuries.
Who Can Collect Workers Comp in PA?
Under Pennsylvania law, most employers are required to carry some sort of workers' compensation insurance. This coverage applies to essentially all workers, regardless of whether they are employed on a full-time, part-time, seasonal, or temporary basis. Benefits cover up to two-thirds of the injured party's wages and medical bills and may provide additional compensation if a worker is temporarily or permanently injured.
What Types of Injuries are Covered by Workers' Comp?
Most injuries are covered by workers' compensation benefits, as long as the employee can prove that the injury or medical condition was work-related. This means that an injury must have been caused by a person's employment. As long as an employee can prove this, then he or she can recover benefits for everything from sudden traumatic injuries to repetitive use injuries or even illnesses caused by on-the-job exposure to dangerous substances.
What if I Caused My Accident?
Workers' compensation in Pennsylvania is a no-fault system, which means that injured parties aren't required to prove that an employer was somehow negligent in order to recover compensation for medical bills and lost wages. Similarly, benefits won't usually be affected by whether an employee was partially or completely at fault for the accident that resulted in the injury. There are, however, exceptions to this general rule, under which a person will be denied benefits. These include situations where:
The injuries were inflicted by the employee;
The employee was intoxicated at the time of the injury;
The injury was sustained while the employee was violating the law; and
The workers' compensation claim is based on fraud, which covers cases where someone tries to claim benefits for an injury that was actually sustained somewhere else.
Except in these limited scenarios, employees who are hurt in the workplace in PA, even when they contributed to their injuries through carelessness, will generally be entitled to workers' compensation benefits.
Were You Hurt at Work?
If you sustained a work-related injury, you could be eligible for workers' comp benefits, even if the accident was partially (or totally) your fault. If your employer is challenging your claim based on the allegation that you were the cause of your own injury, call the Figured Law Firm today to speak with an experienced Wilkes Barre workers' compensation lawyer about your legal options.
Sources:
dli.pa.gov/Businesses/Compensation/WC/insurance/Pages/default.aspx
dli.pa.gov/Individuals/Workers-Compensation/publications/Pages/LIBC-100-WC–The-Injured-Worker-Pamphlet.aspx#total