The Differences Between Personal Injury And Workers' Compensation Claims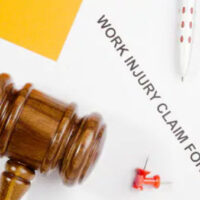 Injuries can change the lives of the accident victims involved. They come with financial burdens, like medical bills, as well as the risk of a loss of income. Some injuries are so severe that they result in permanent disability that will forever alter an injured party's lifestyle. Fortunately, injury victims are often entitled to compensation. Where and how that injury occurred, however, will determine whether that compensation is available through a personal injury claim and subsequent court award or the workers' compensation system.
Liability in Personal Injury Cases
Liability (or legal responsibility) in a personal injury case is almost always based on claims of negligence. In these cases, at-fault parties will be liable for the payment of compensation to a victim for injuries that they cause through their own carelessness. Negligence can be established by proving that someone caused an accident by violating a law, or by demonstrating that a reasonable person would have anticipated that taking such an action posed a risk to others. In some cases, both of the parties involved in an accident may be deemed at fault. When this occurs, state law will govern how shared fault will affect liability.
Liability in Workers' Compensation Cases
Workers' compensation laws allow employees to recover compensation for on-the-job injuries. Unlike personal injury cases, liability for workers' compensation claims doesn't rely on a person's ability to prove that an employer's negligence caused an injury. Instead, most employees can recover benefits even if the injuries were their own fault. Similarly, benefits won't be affected if the employee shared responsibility for the injury.
Financial Recovery in Personal Injury Cases
Accident victims who can prove liability in a personal injury case will be entitled to compensation for their injuries. This includes reimbursement for:
Past and future medical expenses;
Lost wages;
Loss of future earning capacity;
Disability-related expenses; and
Pain and suffering.
The amount that an injured party can recover in damages will vary depending on the severity of the victim's injury, as well as the degree of fault exhibited by the parties in causing the accident.
Financial Recovery in Workers' Compensation Cases
Under the workers' compensation system in Pennsylvania, injured employees typically receive less compensation than they would if they were to file a personal injury case. An injured worker can, for instance, only expect to recover compensation for his or her medical bills and two-thirds of his or her average weekly wages in benefits. They are not permitted to recover reimbursement for pain and suffering. However, in exchange, they are not required to prove negligence. In fact, because workers' compensation is the exclusive remedy for workplace injuries, injured employees are barred from filing personal injury claims against their employers for work-related injuries.
Consult with an Experienced PA Workers' Compensation Lawyer
Personal injury cases are filed in civil court and compensation typically takes the form of jury awards. Workers' comp claims, on the other hand, are handled by an administrative agency and disputes are resolved by an administrative law judge. These, however, are only a few of the differences between personal injury cases and workers' compensation claims. To learn more, please call 570-954-9299 and set up a meeting with dedicated PA workers' compensation attorney Keith Figured today.
Sources:
dli.pa.gov/Individuals/Workers-Compensation/publications/Pages/WC%20Act/WC-Act-Landing-Page.aspx
casetext.com/regulation/pennsylvania-code-rules-and-regulations/title-231-rules-of-civil-procedure/part-i-general/chapter-200-business-of-courts/rule-2233-conduct-of-the-trial-actions-for-bodily-injury-or-death-jury-instructions-on-noneconomic-loss