IREs Can Impact Your PA Workers' Compensation Claim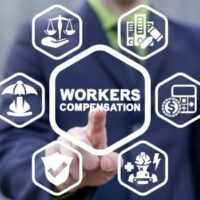 After an employee suffers a workplace injury, that person's employer may ask the worker to undergo an Impairment Rating Evaluation (IRE). IREs are medical examinations conducted  by a doctor who will assess the employee's rehabilitation, before assigning a total body impairment rating that reflects any ongoing disability. These ratings can have a significant impact on an employee's workers' compensation rates, so if your own employer asked you to visit a doctor for an IRE, or your impairment rating was recently reduced, you should speak with an experienced Wilkes Barre workers' compensation lawyer about your legal options.
What is an IRE?
An Impairment Rating Evaluation, or IRE, is a medical examination where a physician attempts to discover whether the health of an injured worker will continue to improve and if not, the extent of his or her permanent disability. The injured employee will then be assigned a "whole body impairment" percentage rating based on the American Medical Association's Guides to the Evaluation of Permanent Impairment. If the result of the examination reveals that a worker is less than 35 percent permanently impaired, then he or she will be re-categorized as partially disabled, meaning that access to benefits will be capped at 500 weeks. The amount that the injured party can collect will, however, stay the same. There is, on the other hand, no limit to how long a person can receive total disability benefits, which is why the results of IREs are so important to claimants.
When Can an Employer Request an IRE?
Employers are only allowed to request IREs in certain situations, namely when:
The employee has been deemed to have reached Maximum Medical Improvement (MMI), which means that he or she is not expected to improve any further, even with additional treatment; or
The injured employee has been receiving weekly temporary total disability payments for at least two years.
If an employer requests an IRE within two months of the 104 week expiration date, then any change in the worker's status will be automatic. All the workers' comp insurer will need to do is file a form with the state. If, however, the request isn't made during this window of time, then the insurance company will need to file a Petition for Modification before the employee's status can officially be changed. Having an experienced attorney on your side can make all the difference in the outcome of these kinds of petitions.
Reach Out to Our PA Workers' Comp Legal Team
If you were hurt at work, have been collecting benefits for almost two years or received notice that your employer has scheduled an IRE, you should think about getting help from an attorney. At the Figured Law Firm, we are dedicated to helping our clients obtain the benefits they deserve and to continue receiving those benefits as long as they are needed. Please call us at 570-954-9299 to set up a free consultation with and learn more about your legal options from dedicated PA workers' comp lawyer Keith Figured.
Source:
legis.state.pa.us/cfdocs/legis/PN/Public/btCheck.cfm?txtType=PDF&sessYr=2017&sessInd=0&billBody=H&billTyp=B&billNbr=1840&pn=3802