Choosing A Healthcare Provider After A Workplace Injury In Pennsylvania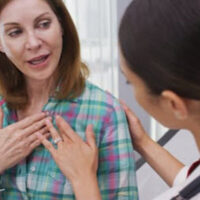 In Pennsylvania, employees who are hurt in on-the-job accidents are often required to obtain treatment for their work injuries from a list of specific healthcare providers. Injured employees who fail to abide by these rules could end up forced to foot the bill for their workplace injury on their own. To ensure that this doesn't happen to you, please reach out to a dedicated Wilkes Barre workers' compensation lawyer for help.
Do I Have to Visit a Certain Doctor?
Injured employees in Pennsylvania are generally allowed to seek medical care from their own healthcare providers. If, however, an employer accepts a worker's claim and has a preexisting list of six or more approved physicians or healthcare providers in the workplace, then the injured party will be required to visit one of those providers, at least for the initial treatment and for the first 90 days following that first visit. At least three of the names on that list must be physicians and no more than four of the names can be coordinated care organizations.
What is the 90 Day Treatment Period Requirement?
If an injured worker visits a healthcare provider that isn't on the list, then his or her employer can refuse to pay for treatment. After the 90 days have passed, however, or when an employer doesn't have a posted list (or has an improper list), then an employee can seek treatment with any physician or healthcare provider of his or her choosing. The injured worker will, however, need to notify his or her employer of the provider selected. During treatment, the employer or its insurer, is entitled to monthly reports from that provider regarding the employee's health status. Once the 90 day treatment period has ended, the injured worker can seek treatment elsewhere, but must notify his or her employer within five days of visiting a non-designated provider.
Once a worker starts receiving workers' compensation benefits, the employer has the right to request an examination from a doctor of its choice. If a recipient refuses, the employer can seek an order from a Workers' Compensation Judge, requiring attendance at the examination. Further refusal could result in the suspension of benefits entirely.
Are There Any Exceptions?
If an employer doesn't have a list of providers in the workplace, or if that list is legally insufficient (i.e. improperly posted) then injured workers aren't required to go through a specific doctor for treatment. If, however, an employee does seek treatment from an approved physician, but that physician prescribes invasive surgery, then the employee is entitled to a second opinion. Furthermore, the worker's employer, or the employer's insurer, will be obligated to pay for that second opinion. However, any treatment recommended by the healthcare provider that offered the second opinion will still need to be provided by a listed physician until the 90 days is up.
An Experienced Wilkes Barre Workers' Compensation Lawyer
If you were hurt at work and have questions about which doctor you can see for treatment, call dedicated PA workers' comp lawyer Keith Figured at the Figured Law Firm. You can set up a meeting with a member of our legal team by calling 570-954-9299 today.
Source:
dli.pa.gov/Individuals/Workers-Compensation/publications/Documents/libc-200.pdf